---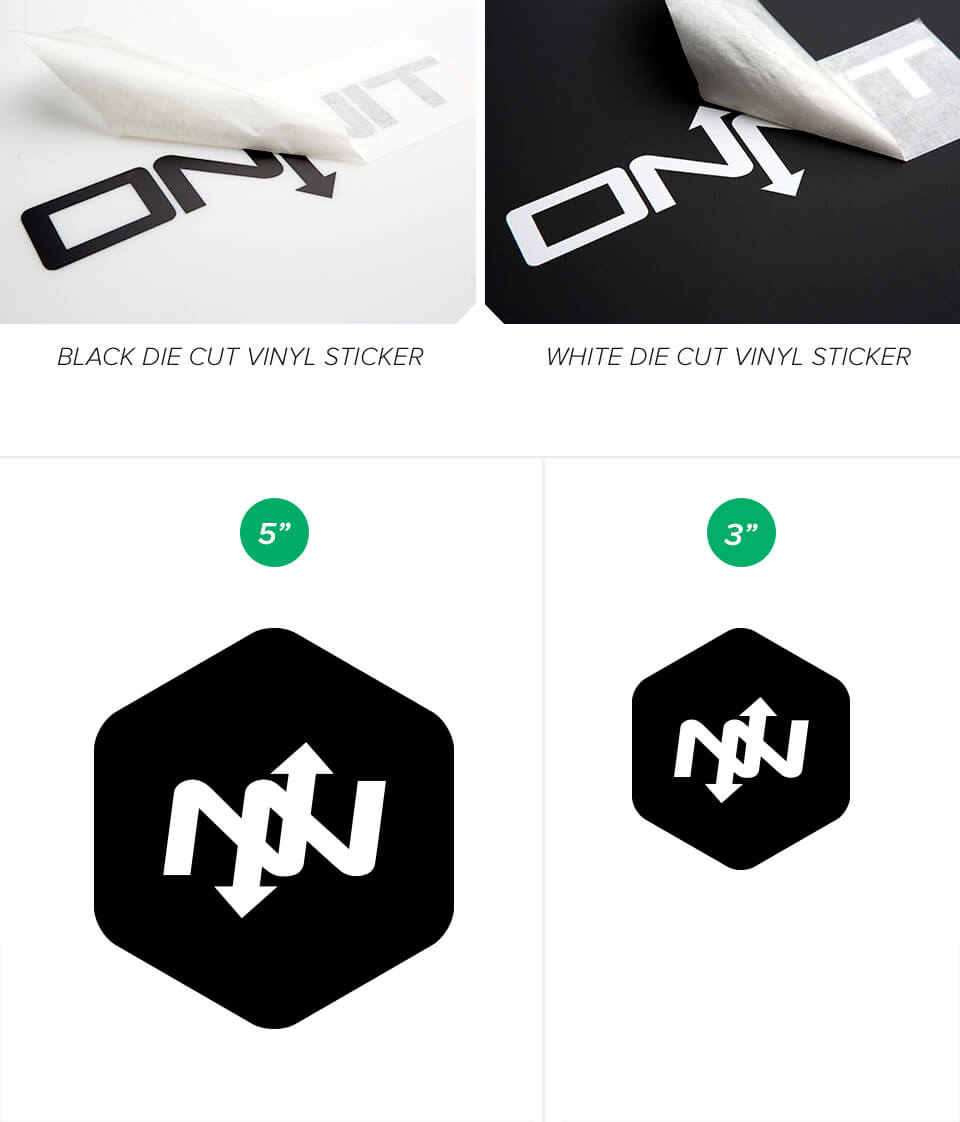 Hex Logo Die Cut Vinyl Stickers
Represent Onnit with these premium Hex logo die-cut stickers available in 5", and 3" heights. These precision cut stickers are available in matte white and matte black, and look great on windows, mirrors, laptops, or anything else in need of an upgrade.
Guaranteed to make any surface at least 14% cooler.
Directions for optimal results:
Make sure the surface you're applying the sticker to is clean and free of dust or debris.
Slowly peel the clear top tape with the vinyl sticker attached to it away from the glossy backing paper. (discard glossy paper)
Carefully align and apply the top tape and the vinyl sticker to your intended surface. (Keep the clear tape on for next two steps)
Press firmly with the palm of your hand on top of all parts of the vinyl sticker pushing out as many air bubbles as possible.
Use the edge of a credit card, working end to end of the clear top tape, to further push out any remaining air bubbles.
Slowly peel clear tape away corner to opposite corner. Be careful around the vinyl edges to make sure you don't peel the sticker away from surface.