---
Product Image Gallery
A Powerhouse Kick
To Your Cells
More efficient energy production. Support cellular integrity. Better overall health. Those are three things everyone can get on board with, but as we age, the cellular processes that run like a well-oiled machine in our youth begin to wear down.
Fact is, everything we do—from working out to breathing in our sleep—requires some form of metabolic process. Often, these reactions produce free radicals which are associated with oxidative stress.
Over time, this stress eats away at the integrity of our cells, causing damage that manifests as aging and other complications.
That's bad news, but it doesn't necessarily have to play out that way. By protecting the cells, and more importantly the mitochondria, the body itself may delay the effects of aging cells.
Bottom line: To live a wellness-focused life and achieve optimal health, performance, and energy levels, you have to make cellular integrity priority number one.
That's where Total Mitochondria comes in.
Enter:

Total
Mitochondria
Support Cellular
Integrity
Helps Promote
Cardiovascular Health
Efficient Energy
Support
Mitochondria, affectionately known as the powerhouse of the cells, are responsible for generating ATP, which runs the rest of the body.
Think of mitochondria like turbines—they are one of the primary producers of energy that every cell in our bodies needs to function—and therefore are critical for brain, muscle, and heart health. When our cells are healthy, the mitochondria inside them function optimally.
Total Mitochondria works to aid the aging body during periods of stress, providing the compounds needed to help bolster cellular health, support the cardiovascular system and cellular integrity, and promote optimal health.
In other words, adding Total Mitochondria to your regimen is like giving Father Time the middle finger.
The Nutritional Armor
You Need To Support
Cellular Health
Total Mitochondria was carefully formulated with powerful compounds shown to assist the body support the health and energy production of every cell in your body.
PQQ: A nutrient found in human milk, as well as foods such as cabbage, peppers, and potatoes, PQQ has a potent cell-protecting effect. A 2013 study in the Journal of Nutritional Biochemistry found that subjects supplementing with PQQ boosted cellular integrity.†
CoQ10: A nutrient present in many foods including fatty fish and organ meats, CoQ10 has been shown to help protect against cellular breakdown due to all-out exercise. The Southern Medical Journal also reports that it helps maintain normal healthy blood pressure.†
Resveratrol: A polyphenol found in red wine, resveratrol is thought to help promote cardiovascular health by scavenging free radicals.†
The
Performance Edge:
Microactive®
Technology
A supplement is only as effective as its ability to be absorbed and used by the body. At Onnit, we believe quality comes first, and we're willing to go the extra mile to make sure our supplements are produced with integrity.
That's why we made sure Total Mitochondria's ingredients have undergone MicroActive® technology, a process of micronization that sustains release for greater absorption and bioavailability. You shouldn't have to worry about the quality or purity of your supplements, and when you choose Total Mitochondria from Onnit, you don't have to.
Get back your energy,
so that you can do
some good.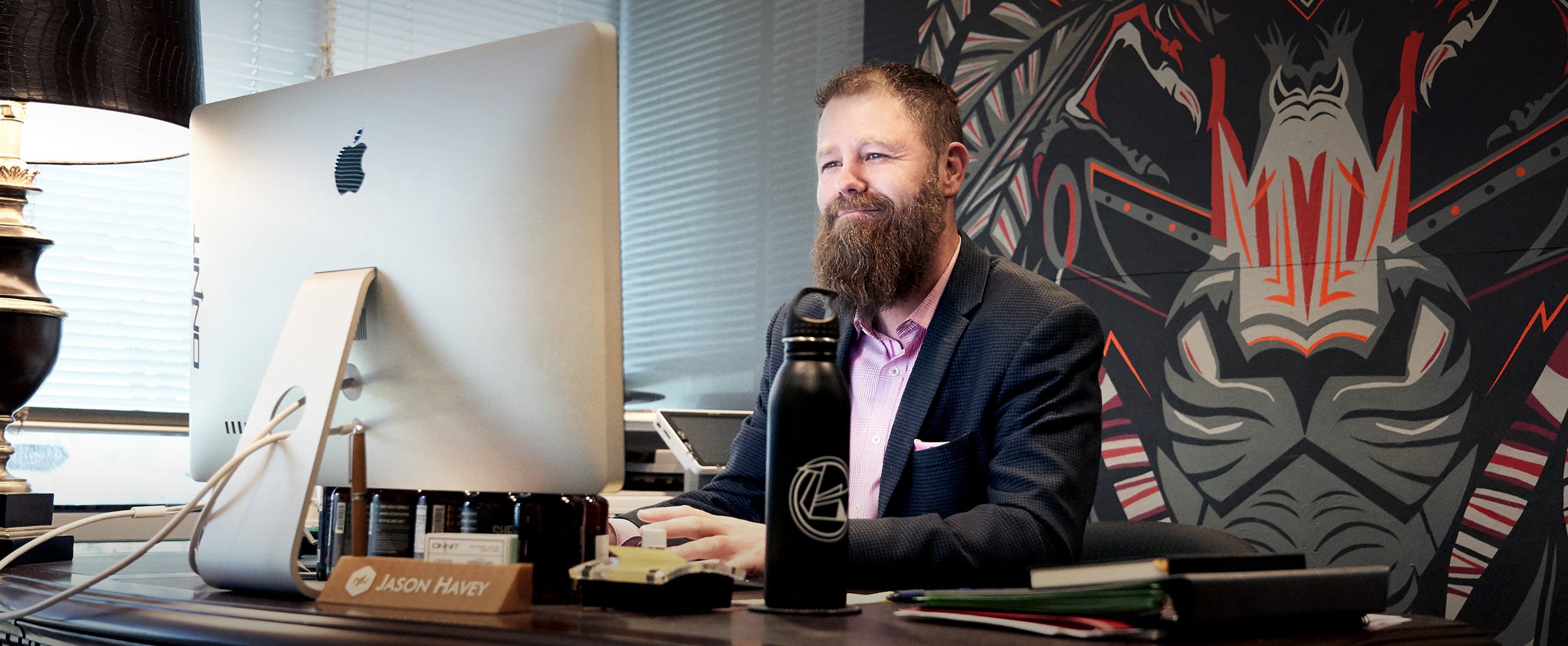 Total Mitochondria Ingredients & Use
Total Mitochondria
is rated out of
5
by
19
.
Rated

5

out of

5
by
mudpie9
from
Great product, but will it ever be back in stock?
Had used this for awhile and really liked it, but it's been out of stock for months. Would order it again if Onnit ever has it available again.
Date published: 2020-07-31
Rated

5

out of

5
by
Dude12
from
Try and be Surprised
Great concept, didn't think much was going to work but, it definitely did something as far as the energy side of things.
Date published: 2019-11-19
Rated

5

out of

5
by
Brik
from
IN THE SAME CAPSULE
Pqq and resveratrol I'm the same pill. I'm speechless. Why can't they allow emojis in the reviews :(
Date published: 2019-11-19
Rated

5

out of

5
by
Coach Ali Crosbie
from
Must use this product!
Can feel what it does within the first few days. Definitely something I will always use going forward.
Date published: 2019-10-15
Rated

5

out of

5
by
Jakesh
from
Awesome
Best product Onnit has released since total gut health!
Date published: 2019-07-24
Rated

5

out of

5
by
AndresPG
from
Mitocondria
With so many products on the market nowadays, it is easy to get sucked into supplements/companies that don't have your best interest. Onnit is by far way ahead of everyone else. The amount of research backing up their products is extensive and trustworthy. Definitely premium pricing, but you don't put a price on your health. Taking Mitocondria supplement at 41 years old (I own MMA and fitness gym) has been great. It's like finally deciding to get an expert to work and reinforce the foundation of your old house.
Date published: 2019-07-24
Rated

5

out of

5
by
AM94
from
The bottle itself is very informative.
I had purchased a bottle of mitochondria and for me, the product worked pretty effectively when it came to an additive towards my daily energ.
Date published: 2019-05-12
Rated

5

out of

5
by
Russb451
from
More Energy
Have had noticeably better workouts since going on Mitochondria.
Date published: 2019-05-12