The dawn of a New Year is upon us, and as you prepare to fulfill your New Year's resolutions, we thought we'd give you some motivation to turn those usual empty promises into steps for success.
We published a variety of articles at Onnit this year, including personal stories, tips for getting stronger, and sleeping better. After reviewing all of them, we've selected ten must-read articles from 2019 to help you prepare your 2020 resolutions.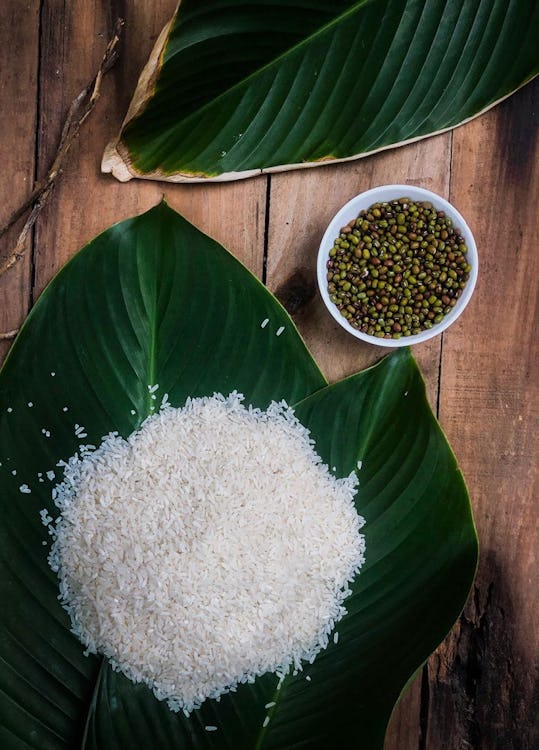 People who wear glasses are smart. People who are overweight must be lazy. And vegetarians are all long-haired hippies that are so weak from malnutrition that a stiff breeze could knock them over.
There are some stereotypes that never seem to go away. And while the first two we listed are clearly nonsense when you think about them, the third one about vegetarians still seems to have a lot of believers—especially among athletes and muscle-seekers who think that you can't build size and strength on a flesh-free diet. After all, huge guys are called "meatheads" for a reason.
The thing is though, it's not meat per se that makes muscle grow, but rather the protein inside it. Protein from beans and rice can serve your purpose just as well as a rare steak can—and, in the supplement department, plant protein powders made from blends of pea, rice, or seeds can equal whey.
Nevertheless, if you're looking to remove or reduce the amount of animal products in your diet for ethical or environmental reasons, or you're a vegetarian/veganwho just started weight training, you may find it challenging to get all the protein you need in a day, as plant sources generally aren't as rich in protein as animal foods are, and usually don't contain all the necessary amino acids in amounts that make their protein complete. In this case, supplementation is helpful.
You're about to discover the truth about plant protein supplements and muscle.
Smart trainers will tell you that there is no "must-do" exercise. For as much hype as squats and bench presses get, there are many other movements you can perform that will net you virtually the same results as these classic lifts. However, should you propose to remove the single-leg Romanian deadlift (RDL) from a trainer's program, you may start an argument that sends barbells flying, as the single-leg RDL is seen as a staple in functional strength training—and there's really no substitute for it.
Consider this your guide to an exercise that's truly irreplaceable for muscle, mobility, and overall fitness.
What's the best thing to do when you're feeling overwhelmed, angry, or depressed? While booze, drugs, or finding the source of your frustration and breaking its nose might be the first thoughts that spring to mind, you're more likely to get relief by taking a walk outside accompanied by a few deep breaths.
Communing with nature is the oldest form of stress management known to humankind, and yet only recently has science begun to really study it. Forest bathing, a Japanese term for bonding with the outdoors for health-boosting purposes, is now being seen as a legitimate form of therapy for tightly-wound people cracking under the pressures of living in the modern world. Even if the nearest jungle to you is a concrete one, there are ways to reap the benefits of being in nature that can add years to your life—or maybe even save it outright.
If Monday is "International Chest Day" in gyms everywhere, then Tuesday might be "International Back-and-Biceps Day," given how common it is to see those muscles paired up in a workout. (Following the cliché, leg training would unfortunately get pushed to Wednesday, at the earliest, but we'll save that rant for another article.)
There's no hard and fast rule stating that back and biceps need to be trained together, but, anecdotal bro science aside, there is some logic to combining these two muscle groups that allow you to pull real hard.
Our guide to training the back and biceps together will teach you how to create maximally efficient upper-body workouts that build a thick back and bulging arms.
Sean Clements' mom left when he was three. His cousin sexually abused him when he was four. His dad was an alcoholic who would disappear for days at a time. After high school, Clements discovered drinking for himself. To make ends meet, he stripped in gay nightclubs. One night, he got into a bar brawl, and when a cop tried to stop it, Clements punched him out and wound up in jail.
So… how was your day?
Clements, from Austin, TX, may have been well on his way to becoming another obituary on the 10 o'clock news, but he fought back to build a successful career, a healthy romantic relationship, and a clean life. That was comeback number one. Now, at age 35, he's returning to professional MMA competition after a two-year layoff to fulfill the athletic potential he knew he always had, and nearly wasted.
Here's how Clements went from "Wildman" (as he's known in MMA) to a changed man.
Chest and triceps is a muscle pairing as old as the bench press itself, and for good reason. The pecs might be the prime movers in most pressing exercises, but the triceps are crucial synergists, or secondary movers. Hence, your progress on bench—as well as the growth of your pecs—can only go as far as your triceps will allow. That's why you'll never see a powerlifter with a big bench press or a bodybuilder with a huge chest that doesn't have triceps to match.
But if you're following an old-school bodybuilding split rife with supersets for these two muscle groups, well, you're doing it wrong. You won't just hinder your progress, you'll open yourself up to injury. And, as you may have suspected, it's hard to get big with your arms in a sling. With a properly structured chest and triceps workout, however, you can reap big benefits in strength and size. Here's how to do it right.
Last December, Congress passed the 2018 Hemp Farming Act, an update on the Farm Bill that lifts several restrictions on the cannabis/hemp crop. As a result, the CBD industry is poised to explode. Derived from the cannabis plant, cannabidiol oil (CBD) already has a following for its potential to help with stress, sleep, and other aspects of health, and its growing use may change the medical and supplement industries permanently.
Let this guide show you why there are serious reasons to be high on CBD that have nothing to do with getting stoned.
Looking to go low carb, but aren't sure where to start? Well, look no further than our guide for easy low carb dinner Ideas. 
Low-carb diets have been found to be a healthy option for weight loss and heart-health. Low-carb diets are also great for putting limits on those bags of potato chips you've been KOing at night. (Some of us need hard-and-fast rules and that's okay.)
You don't have to go super low carb in order to see the benefits. Don't worry about going all-out Keto. Instead, fill your diet with healthy proteins and fats, and fibrous fruits and veggies. 
Being consistent with these types of meals will help you reach your weight-loss and fitness goals.
A plank jack sounds like something you might find in aisle 33 at Home Depot, but it's actually a potent exercise that's becoming increasingly popular in HIIT, core, and circuit training classes. It's time you found out how to do a plank jack, the muscles it works, and how you can fit it into your workouts for better core strength and greater conditioning.
10. The Ultimate Morning Meditation Routine for Relaxation 
Whether you're talking about celebrities, pro athletes, or millionaire entrepreneurs, successful people tend to have a few things in common. Maybe they get up early in the morning, or they write down short- and long-term goals for themselves, but one commonality that comes up again and again among the most driven and positive people in the world is the practice of meditation.
You may choose to meditate to sharpen your mind for the day ahead, or merely to calm it down, but sneaking in even a short session in the middle of a busy morning can pay more dividends than you imagine.