"I've done my best to live the right way
I get up every morning and go to work each day
But your eyes go blind and your blood runs cold
Sometimes I feel so weak I just want to explode
Explode and tear this whole town apart
Take a knife and cut this pain from my heart
Find somebody itching for something to start…"
So goes the second verse in Bruce Springsteen's "The Promised Land," and doesn't it sound familiar? You work hard, pay your dues, and live up to your responsibilities, but every once in a while, you just want to explode. Break out of your town, hit the road, and have the kind of adventure they write epic rock songs about.
Summertime is THE time to do it. So if you don't have plans to road trip somewhere amazing… make some. Now. This guide was designed to help you. To inform you about a place (or places) in America you can go, to see and do things you've never done before.
There's only one problem, and we've already got the answer. If you're like us, you love to explore new cities, but you don't like being away from your gym and the food options that fit your diet. Vacations are about breaking the monotony of our normal schedules, but nobody wants to come home fatter, weaker, and feeling like crap—or have a peanut allergy flare-up when you're a thousand miles from your doctor.
That's why, in addition to suggesting great vacation spots, we're giving you options on nearby gyms to train at, and healthy restaurants to get your meals. Places that can accommodate YOUR workout and nutrition preferences, so you don't have to sacrifice your fitness while you're having the time of your life.
Now get out there. Take this moment (and this article) into your hands… And believe in the promised land.
DESTINATION: SEATTLE, WA
Why you should go: Tech money hasn't ruined the Pacific Northwest yet. Lurking among all the Beemers and Teslas you'll still find a progressive, bohemian, creative culture up on Washington's coast, and it offers plenty of options for the fitness-minded visitor.
You won't get better, healthier fish anywhere in the world than at Pike Place Market: have some packed in ice and sent to some pals back home, and they'll be friends for life. At the nearby Seattle Center, you can ride up the Space Needle, stroll through the Chahuly Museum (which exhibits amazing glass sculptures), and take in the Museum of Pop Culture—a bizarro stroll through some of the weirder artifacts from the last 100 years of film, TV, and video games. For some outdoor fun, take advantage of a rare rain-free afternoon by walking or jogging through Kerry Park, which overlooks downtown.
Where to train: FUELHouse, in the young, eclectic neighborhood of Wallingford, is, in the words of founder Molly Kieland, "a widely supportive, inclusive community that gives two shits about helping you unleash your superpowers." Kettlebells and barbells are their bread and butter, but members can also avail themselves of boxing and yoga classes. Swing by their Fuelstrong classes (M/W/F, $28 per visit), or, if you're an experienced kettlebeller, a Fuelstrong Kettlebell class (T/Th). Notify them at least one day before coming by emailing info@fuelhousegym.com.
Vigor Ground, in nearby Renton, is a performance-focused gym that features strongman training, turf, kettlebells, bands, and other fun and functional gear. It's a can't-miss spot if you're a serious athlete, or are determined to train like one. Saturday mornings at 9 a.m., they do a "charity" workout class, and instructor/owner Luka Hocevar donates the proceeds to a worthy cause. Call ahead and mention that you read this article, and Hocevar will let you join for $20 (donated to charity).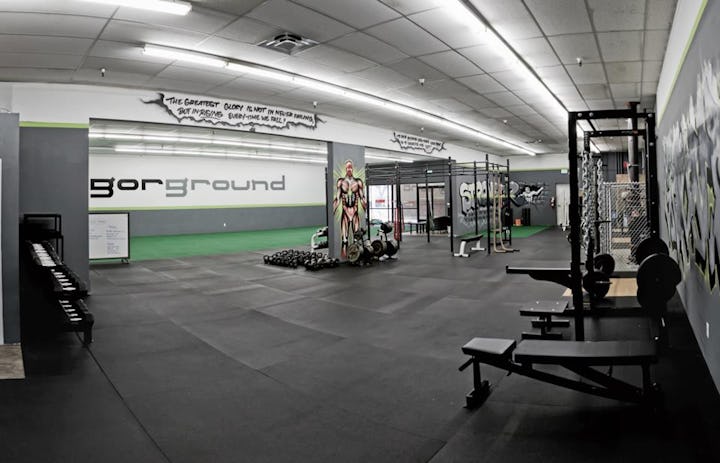 Where to eat: Next to the Pike Place Market, you can line up for counter service at Sushi Kashiba (or make reservations for the dining room). Chef Kashiba has been at it for five decades, earning him the moniker of "sushi sensei" of Seattle. In Ballard—a short drive or bus ride from downtown—Porkchop & Co. offers terrific farm-to-table fare for lunch and brunch.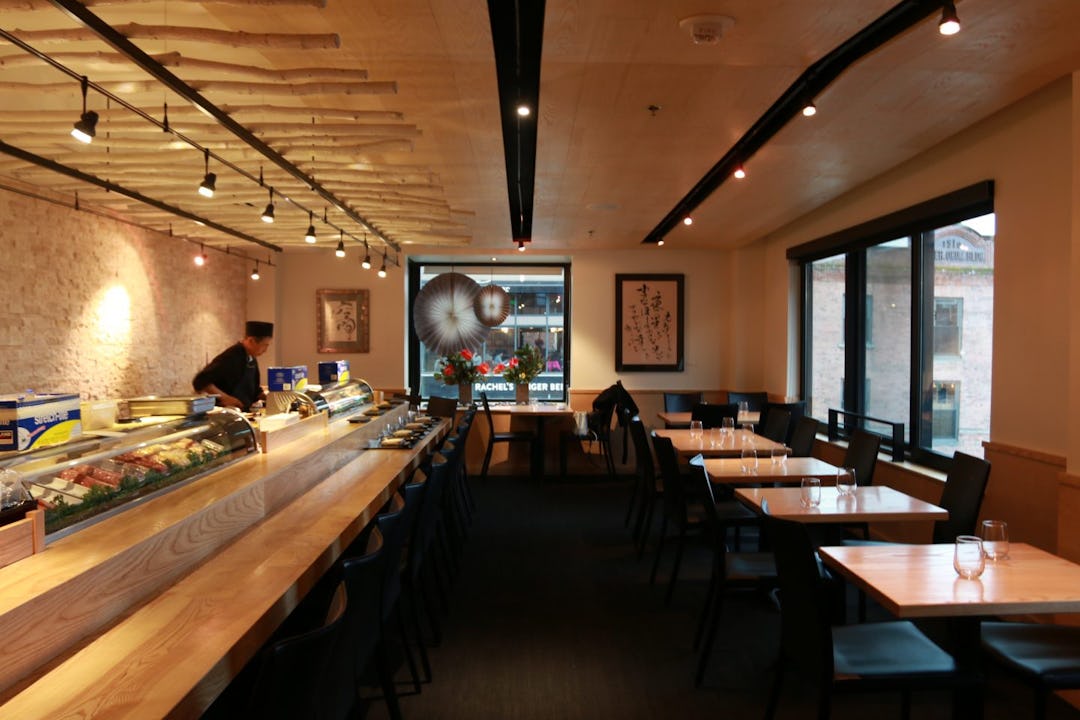 Tip: Bruce Lee and his son Brandon are buried at the lovely Lake View Cemetery near Capitol Hill. Pay your respects, and contemplate The Dragon's contribution to martial arts and fitness.
DESTINATION: PORTLAND, OR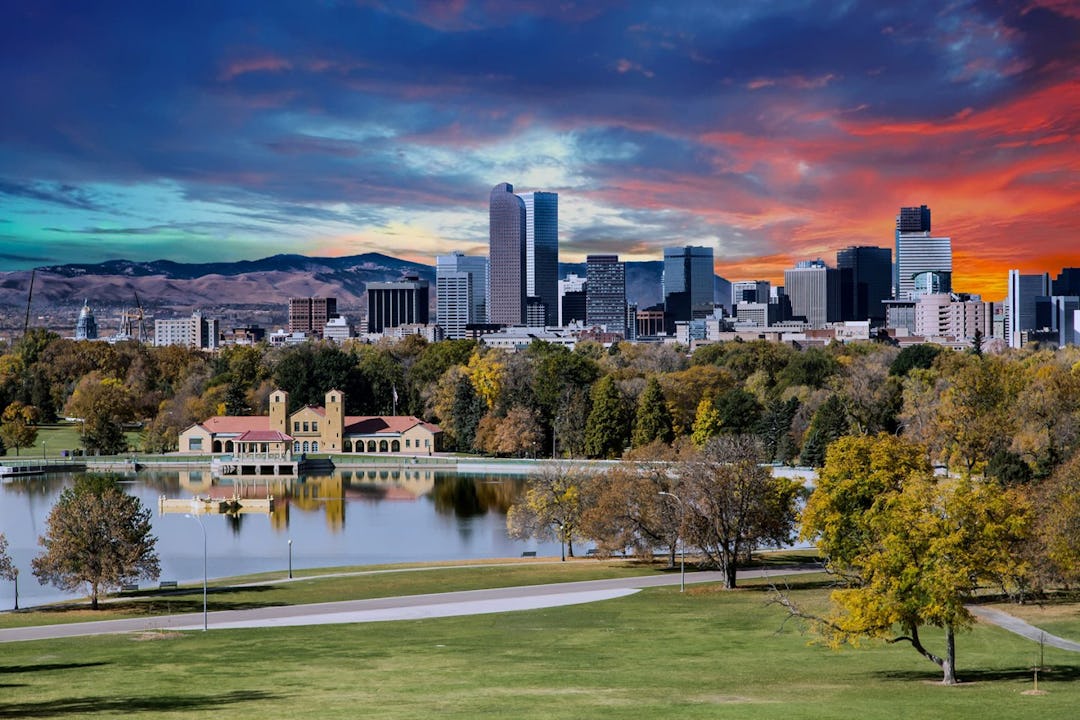 Why you should go: Thanks to Portlandia, the IFC sitcom, this city's quirky, artsy, ultra-left vibe is now the stuff of legend. But that doesn't mean it won't live up to your expectations. Portland is home to some of the best parks, hiking spots, bike paths, and gardens in the US. Forest Park alone—a popular spot for equestrians, cyclists, runners, and hikers alike—boasts more than 70 miles of trails, all within city limits. After a day in the wild, kick back at one of the city's 58 microbreweries.
Where to train: Point Gym & Kitchen. More of a playground than a gym, PG&K has an un-intimidating atmosphere, and lets members lift rocks, balance on planks of wood, toss medicine balls, jump, crawl, and row to stay fit. If you're interested, you can also catch a healthy meal on site, and get some nutrition coaching on the side. Weeklong passes are free!
If you want something a little more aggressive, Firebrand Sports offers HIIT classes that will maintain (or improve) your fitness level while you're away from home. $15 gets you your first class; $69 buys you two weeks of unlimited use.
Where to eat: Andina is consistently ranked as one of Portland's best restaurants. The food is listed as Latin/Peruvian, but the main event is the many selections of unbeatable Northwest seafood—mussels, octopus, scallops, shrimp, etc. On a budget? Go for the tapas menu, lunch, or happy hour.
Tip: If you're ditching your diet on vacation, head over to Ruby Jewel for a homemade ice cream sandwich (including unusual flavors such as lemon and honey lavender). #NoRegrets. There are five different locations around the city.
DESTINATION: MONTEREY, CA
Why you should go: Along the legendary Pacific Coast Highway—a must-do drive when you're visiting the West Coast—lies a handful of sleepy but unbelievably gorgeous towns, and Monterey is the most accessible and charming of them all. Check out the impressive Monterey Bay Aquarium, take a hike in the Point Lobos State Natural Reserve, and poke around the Fisherman's Wharf for some great eats and fun shopping.
Where to train: Centrally-located Prime Monterey, owned and operated by the Amazonian Jolie Kobrinsky, is a one-stop shop to get the road kinks out. It offers weights (including unconventional tools such as kettlebells), bootcamp classes, boxing, and jiu-jitsu—and a view of the ocean out their windows. Forget your sneakers? No problem. You can train barefoot. And if your neck is tight from the drive, on-site physical therapist Dr. Nathan Kadlecek has you covered—no referral required. $25 for drop-in visitors.
Where to eat: Stop at Lilify, a local artisan store, for shopping and a pre-workout caffeine fix from Bright Coffee, located inside; it's just up the street from Prime. For great sushi, you'll want Crystal Fish. But if you're feeling like some greasier fare, Pig Wizard has awesome house-made sausage and beer. The pigs are pasture-raised and organic-fed, and the owners swear you'll taste the difference.
Tip: If you hit the links, you have to get in a round at nearby Pebble Beach golf course (site of this year's U.S. Open). You can get there by taking the renowned 17-mile drive, a scenic route along the Monterey Peninsula, where you can spot everything from the Lone Cypress (a world-famous tree standing on a granite hillside) to bathing sea lions.
DESTINATION: YOSEMITE NATIONAL PARK, CA
Why you should go: It's humbling. Between having some of the tallest waterfalls in the world, and its giant sequoia trees, Yosemite will make you feel small—no matter how jacked you are—and wonder at the glory that is nature. Hiking trails and picnic areas abound, and if you're into rock climbing, the 3,000-foot El Capitan has to be on your bucket list.
Where to train: The hikes may be workout enough for you, but if you want to strain against some heavy iron, hit Mammoth Strength Gym, 45 minutes south of the park in Mammoth Lakes. The closest non-Globo facility to Yosemite, MSG doesn't even employ a staff. Drop in and train on your own any day from 7 a.m. to 9 p.m. and indulge in their med balls, kettlebells, squat racks, bumper plates, rowers, and assault bikes. $12 is the day rate. Call or text 760–914–3993 for an access code.
Where to eat: Sweetwater Grocery and Deli in Mariposa is small, locally-owned, and the perfect place to stock up on trail food before you take in Half Dome, Glacier Point, and the other wonders of Yosemite. Build your own sandwiches at the deli counter—they don't skimp on meat—and swing back again post-hiking for happy hour on the porch: 3–5 p.m. daily.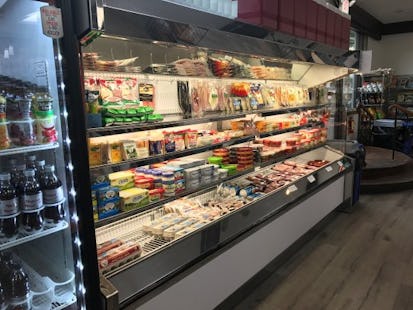 Tip: Single people take note: Bridalveil waterfall in the park is so named because the Ahwahneechee Native Americans believed that inhaling the mist would help you land a spouse.
DESTINATION: LOS ANGELES, CA
Why you should go: All fitness aficionados worth their Himalayan salt know that SoCal—and the Santa Monica/Venice Beach area in particular—is ground zero for the fitness craze in this country, and especially bodybuilding/physique training. Further inland, you'll find every iconic Hollywood locale in the book, from the Walk of Fame to the Hollywood sign to Mann's Chinese Theater, and all are well worth a gawk. For shopping, swing by Rodeo Drive in Hollywood and take in how much some people are willing to pay for a T-shirt; then head over to Melrose Avenue and pick up something genuinely cool—and more reasonably priced.  
Where to train: Of course there's Gold's (see our guide to Route 66 below), but the outdoor Muscle Beach weight pit in Venice will give you a better idea of what it was like training with Arnold and Franco back in the day. Day passes are $10. You can also hit the free swings, rings, and ropes at 1700–1746 Ocean Front Walk, just south of the Pier in Santa Monica. Jump straight into the ocean to cool off afterward.
Where to eat: Adana Restaurant in Glendale (part of the storied San Fernando Valley) is modest-looking inside and out, but that's all understated framework for the astonishing protein-rich delights that await you once you sit down. Order anything on a kebob. Leave with your mind blown.
Food trucks are bordering on cliché in LA these days, but the Pico House truck is worth tracking down. Bowls of their house blend of grains, complemented by fresh and delicious veggies and meats, make it a standout.
Tip: Skipped leg day again? Climbing the vertiginous Santa Monica Stairs (at 4th and Adelaide Drive) will help make it up. For a less crowded but equally challenging option, try the La Mesa steps, accessible through a small entryway between 404 and 410 Adelaide.
DESTINATION: DENVER, CO
Why you should go: Mountains. Clean air. Nature. Bike trails. Climbing. Healthy food. People who won't judge you for your fitness fanaticism. And, of course, legal weed…
If you've always wondered what it would have been like to make it as an athlete, the Olympic Training Center in Colorado Springs (two hours south of Denver) offers guided tours that can give you a taste.
Where to train: If you want to get as hard as the Rocky Mountains, visit Iron Warrior Gym, a no-nonsense barbell club in Englewood (near the University of Denver) that you can access for $15 a day.
Trainrogue.com, in the northwest section, is a performance-based gym specializing in adventure racers and other outdoor athletes, and it's run by a cadre of ex-Special Forces personnel.
Where to eat: At Just Be Kitchen (northwest side of town, by the South Platte River), everything is gluten- and grain-free. The meats are 100% grass-fed, and so is the Bulletproof-style coffee. The only oils they cook with are coconut and olive.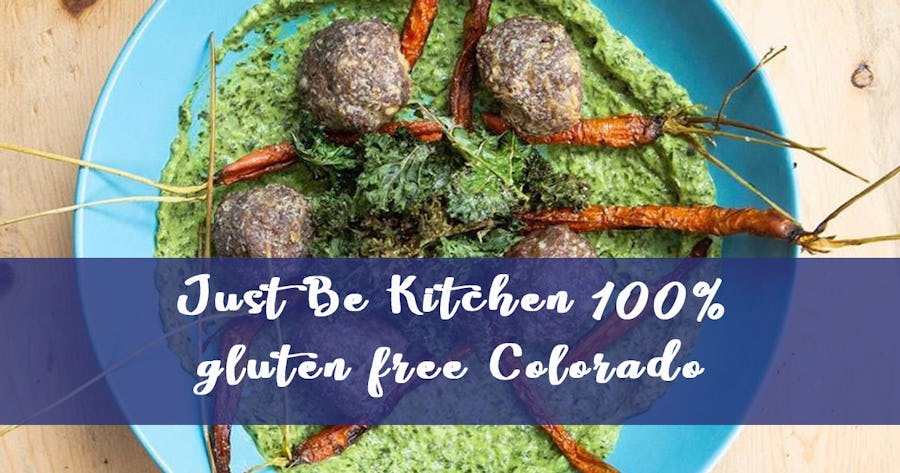 Tip: Boulder is only an hour north, and it's worth a visit for the hiking alone. Settler's Park Trail, five minutes on foot from downtown Boulder, provides a short hike up to a dramatic rock formation that looks like an all-natural Stonehenge.
DESTINATION: JACKSON HOLE, WY
Why you should go: It's one of the last bastions of cowboy culture, so if you're a city slicker who's always wanted to ride a horse or a stagecoach, see a rodeo, and drink in an authentic saloon, get your tenderfoot, tinhorn ass over there. For pure nature lovers, there are also mountains (the Tetons) to climb and bike, streams to fly fish, and whitewater rivers to raft.
Jackson Hole is the perfect basecamp if your main goal is to explore Yellowstone National Park, where you'll find much more than Yogi and Boo-boo (but you will likely see some real bears). Take in the wildlife, geysers (including Old Faithful), and views so incredible you have to see them for yourself to truly believe. And that isn't hyperbole. When Yellowstone's earliest visitors tried to report what they saw to newspapers, the editors responded, "Thank you, but we do not print fiction."
Where to train: Gym-22 is, in the words of owner and head instructor Brooks Woodfin, a "High-altitude, high-intensity" facility, informed by the ruggedness of its natural setting. In Woodfin's Hybrid Strength and Conditioning class, you'll lift sangbags, logs, and water-filled implements—the better to prep you for carrying your eight-point buck, or hobbled mountain bike, out of the woods before sundown. $20 drop-in fee for the day.
Where to eat: Grab a bison burger at Liberty Burger, a local chain dedicated to serving incredible produce and unusual proteins—the patties are as thick as your thumb. While the food is great, Liberty Burgers' mission is greater: they recycle everything, and even the napkins are tree-free and compostable.
Tip: If you've ever wondered what an Old West gunfight really looked like, see the Jackson Hole Shoot-out. The streets are cleared at 6 p.m. (except Sundays) so a local re-enactment group can blow each other away. It's the longest-running show of its kind in the country.
DESTINATION: NEW YORK, NY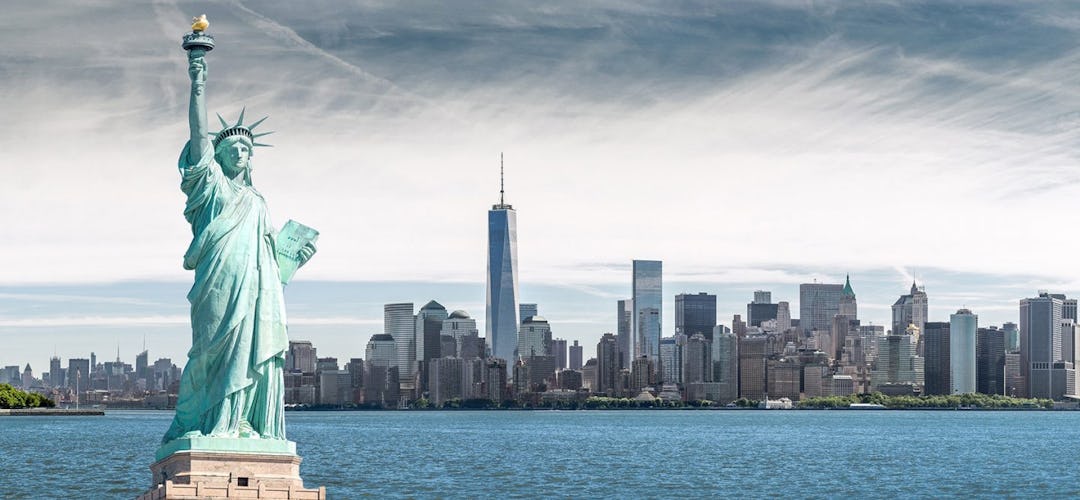 Why you should go: The Big Apple's reputation precedes it, but on the off-chance you don't know about the Empire State Building, Museum of Natural History, Broadway, and Central Park—to quote one of its favorite street poets—"now you know" (R.I.P. Biggie). Beyond the big attractions, New York has ambassadors of every culture from every corner of the globe elbowing past one another on the subway, slapping each other on the back, cursing, arguing, hailing cabs, and fuggetaboutit-ing in every language known to man. There's no place like it on earth.
Where to train: Solace, in the Murray Hill neighborhood, offers something for everyone in your car. A wide variety of classes include sessions focused on CrossFit WODs, bodybuilding, barbell training, gymnastics, and recovery. $40 for drop-ins.
If you want to lift Atlas stones, drag chains, and press logs, head down to Brooklyn for Global Strongman Gym—a 3,000 square-foot facility dedicated to turning normal humans into behemoths. They have five deadlift platforms, and tractor tires so massive and worn they look like they came off the Trojan Horse. $20 gets you in for the day.
Where to eat: Look up any type of food you like and there's probably a great spot in spitting distance. But when you're in one of the most diverse cities in the world, you should take advantage of the ethnic food. Hanoi House in the East Village has great (and healthy) Vietnamese.
Of course, you have to try the pizza (or, as they call it, "pie"). While eateries are constantly vying for the title of best pizza in the city, locals (and a big celebrity clientele) know that Lucali in Brooklyn is king. These guys are so good that they're only open for dinner, and there's always a line. Do as their website instructs: show up before 5, put your name on the list, go have a drink, and they'll call you when your table is ready.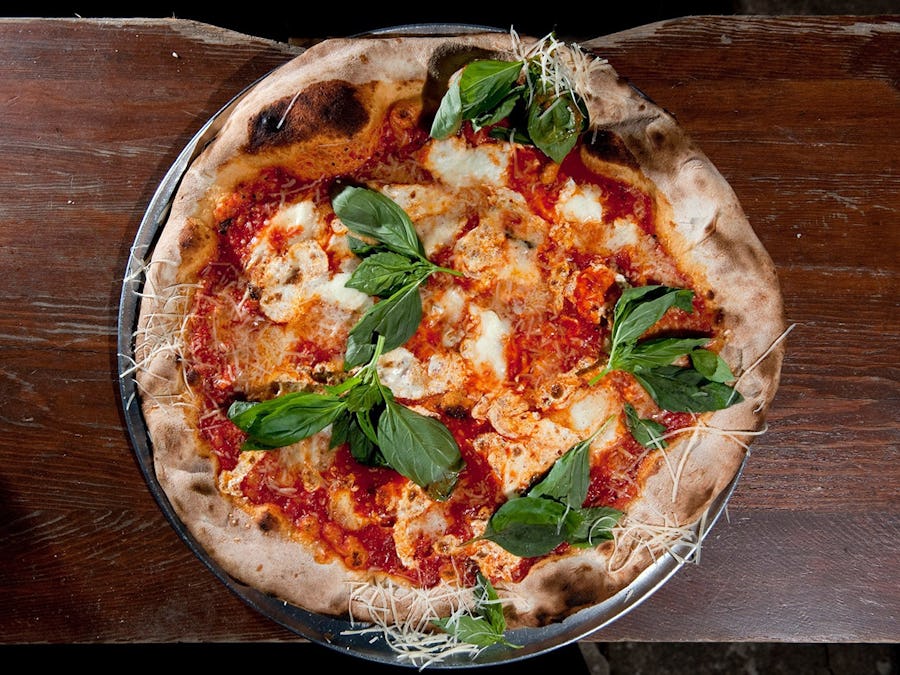 On the lighter side, the misleadingly-titled Butcher's Daughter in the West Village, Nolita, or Williamsburg has vegetarian fare and fresh juices. Candle 79, on the west and east sides, is known for its locally-sourced, plant-based menu (including some incredible desserts).
And if you want a great burger, made from any number of lean, pasture-raised animals, Bareburger has locations all over the city.
Tip: Get in on the weekly 5K that commences at Brooklyn Bridge Park every Tuesday night. It's free!
DESTINATION: CAPE COD, MA
Why you should go: If you can get past the accents ("Pahk the cah in Hahvahd Yahd"), the eastern tip of Massachusetts (two hours southeast of Boston) offers all kinds of diversions. First, there are the three W's: whale watching, windmills, and white sand beaches. And for the scholar in the family, CC has some of the richest history of anywhere in the country. The town of Nantucket was founded in 1659, and was the center of the world's whaling industry. Provincetown, at the very end of Cape Cod, is where the Pilgrims landed the Mayflower in 1620.
Where to train: Nearby Hyannis and Martha's Vineyard may be hoity-toity, but that doesn't mean "Massholes" don't know how to get after it in the gym. Upper Cape CrossFit has the whiteboard and metcons you'd expect, but also a well-credentialed group of coaches, and they're prepared for out-of-towners. Upper Cape also has open gym hours (check the schedule), so if you're not up for a WOD on your vacation, you can still stop by and do your own thing. Before dropping in ($20 per visit), fill out this form.
For a more uniquely Cape-Cod experience, check out HeartCore Studio, where you can choose from a variety of strength-and-cardio-building classes: fast and furious HIIT Body Combat Boot Camp, the lifting-based Gimme Strength, and the water-based SUP Fit, in which classes are taught—yes—on stand-up paddleboards. A single class is 25 bucks, or get three for $69.
Where to eat: For a terrific, healthy, breakfast or lunch, check out the nicely-priced Sunbird, a farm-to-table spot—recently updated from food-truck status—with plenty of Paleo-friendly options. The grass-fed burger and the quinoa porridge are local favorites.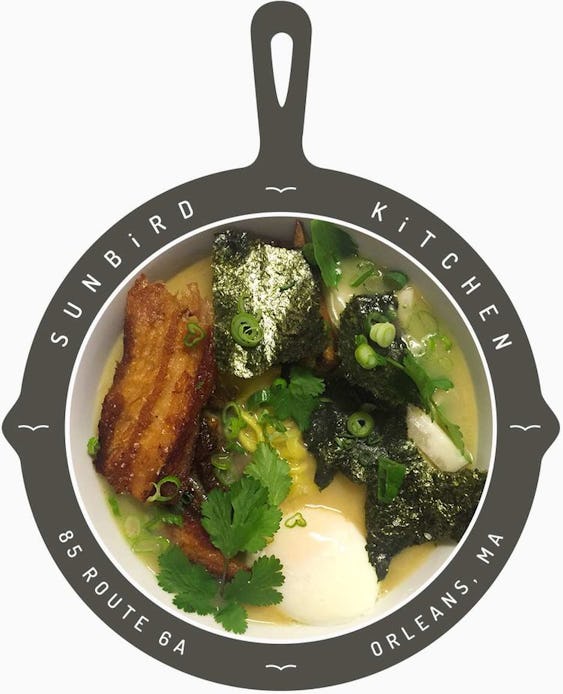 Tip: When you're in New England, you have to try the seafood, particularly lobster. The bisque at the Brewster Fish House is second to none, but plan to get there early; they don't take reservations.
DESTINATION: HILTON HEAD, SC
Why you should go: Hilton Head could be described as the Cape Cod of the South. Coligny beach is one of the main attractions, but you'll have more privacy on Burkes Beach or Islanders Beach Park, without sacrificing any of the beauty. Only 12×5 miles, Hilton Head is easily walkable, although most like to travel it by bike; you don't need your car. In the heart of the island is the Arts Center of Coastal Carolina, which produces top-rated comedies, dramas, and musicals, and often features world-famous performers.
Where to train: XP Fitness has sleds, ropes, kettlebells, a lifting platform, and boxing equipment… Did you even leave home? One visit to their dedicated powerlifting room—with ample platforms, racks, and curtains over the mirrors so you can practice your lifts competition-style, and you may never be able to train in a Planet Fitness again (as if you ever could). Walk-ins are welcome: $15 for the day; $40 for the week.
There's also Conviction Training, home to CrossFit Hilton Head. Classes start at 5:30 a.m. and run till 7:30 p.m., with open gym hours in the late morning and early afternoon. Lifting stones, hurdles, Prowlers, kegs, and railroad ties round out the usual collection of medicine balls, dumbbells, kettlebells, rowers, chinning bars, and barbells. Traveling with young kids? CT has you covered: there's a dedicated playroom—or the little ones can watch you working out from the carpeted area to the side of the weight room. Bonus: there's a semi-wooded area out back to practice tire-flipping, farmers walks, and other strongman moves. $20 to drop in; $50 for the week.
Where to eat: Chow Daddy's Kitchen and Bar is local, organic, and Southern-style. If you're going to go for the fried chicken on your trip, this is where to do it. Their beef is ground on site daily. But if you want to stay on-plan with your diet, go for a Hot Bowl with grilled salmon or chicken, available with basmati rice and mixed greens.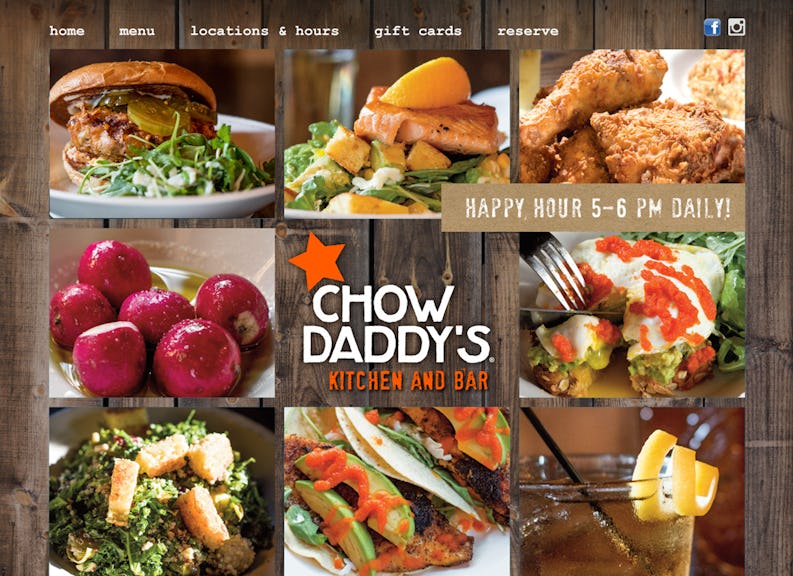 Tip: Hilton Head's top outdoor adventure company is Live Oac. Take a tour on their Odyssey boat, which has a noise suppressor on its motor, so as not to disturb the wildlife you sail by. As a result, you're liable to see dolphins, sharks, and sea turtles.
DESTINATION: MIAMI, FL
Why you should go: True, Florida gets hot in the summertime, but its beaches are cool any time of year. The trendy set will want to hit South Beach, however, if you want to feel like you have your own private island, go further south to Crandon Park or Bill Baggs State Park on Key Biscayne.
The pastel-colored, art deco hotels and restaurants featured in many movies make Ocean Drive worth a lap, but some of the best times can be had outside the city. A little west on US-41, you can cross into the Everglades to take airboat rides and see alligator wrestling.
Where to train: If boxing is even a small part of your regimen, you have to visit 5th Street Gym in South Beach, where The Greatest (Ali) used to train, and so do celebrities (like, uh, Mickey Rourke). If you want to take a boxing-plus-weights class, the first one is free.
Where to eat: The Cuban food in Magic City is a must, but if you want something that isn't deep-fried or covered in melted cheese, Planta South Beach is very vegan-friendly. It's known for its gluten-free Thai noodle salad, and the Planta burger, made with a mushroom and lentil patty, has earned raves even from carnivores.
A little north, in Fort Lauderdale, you'll find Fresh First. It's free of gluten, peanuts, and GMOs, and the nutrition facts of each meal are fully disclosed.
Tip: If you're a fan of Hollywood memorabilia, classic cars, or both, check out the Dezer collection in North Miami. The Batmobile, Delorean, General Lee, and several James Bond rides you'll know at a glance are housed there, along with vintage Italian and American models. If browsing them gets you amped up, there's an American Ninja Warrior training course next door.
BONUS: Route 66
Someone once said of travel destinations that "getting there is half the fun." (It may have been Clark W. Griswold). While that could be an idiom used mostly by idiots who won't pay for airline tickets, it's very appropriate if your vacation plans take you from the Midwest to the Southwest (or vice versa) along or near old U.S. Route 66. Although technically decommissioned, much of the "Main Street of America"—one of the country's first highways and a cultural icon—remains, having been folded into the Interstate Highway System, and it can give you a tour of American history, from the classic to the kitschy. (Several major highways run parallel to or intersect with the original 66, including US 41, US 69, I-15, I-40, I-44, and I-55, so you can follow roughly the same path and see the same attractions with minimal detours.)
Route 66 runs from Chicago to the Pacific ocean (Santa Monica Pier in Los Angeles), passing through Missouri, Kansas, Oklahoma, Texas, New Mexico, Arizona, and California.
Here's a breakdown of what you can see and stop at, state by state…
Illinois – Chicago
Chi-Town is the home of deep-dish pizza, the Sears Tower, and the Art Institute, but it's also a great destination for outdoor activities in the summer. If you want to swim in Lake Michigan, hit up the less-crowded Ohio Street Beach, which will also give you a view of downtown. If you want to tour the whole city without burning up gas, hike the 606 urban trail, a 2.7-mile elevated path that passes through the Bucktown, Logan Square, and Humboldt Park neighborhoods (with lots of bars and restaurants along the way).
If you're serious about strength, you have to hit Quads Gym (on North Broadway, a little east of Wrigley Field; $11 for a day pass). It's been home to hardcore lifters for more than 30 years—including Ed Coan, the man widely regarded as the greatest powerlifter of all time.
In a city known for big portions and pizza, you might think eating to stay lean would be a challenge. Enter Protein Bar & Kitchen, whose motto is "fast fuel." With locations all over the east side, every entrée has at least 15 grams of protein, and the menu abounds with delicious salad options, quinoa bowls, smoothies, and organic fare.
Missouri
I-44 will take you through St. Louis, where you can see the Gateway Arch. Three hours later, less than 10 minutes southeast of Stanton, you'll find Meramec Caverns—a limestone cave with spectacular mineral formations. It also once served as a hideout for Jesse James (the Old West outlaw, not the motorcycle mechanic from TV).
Kansas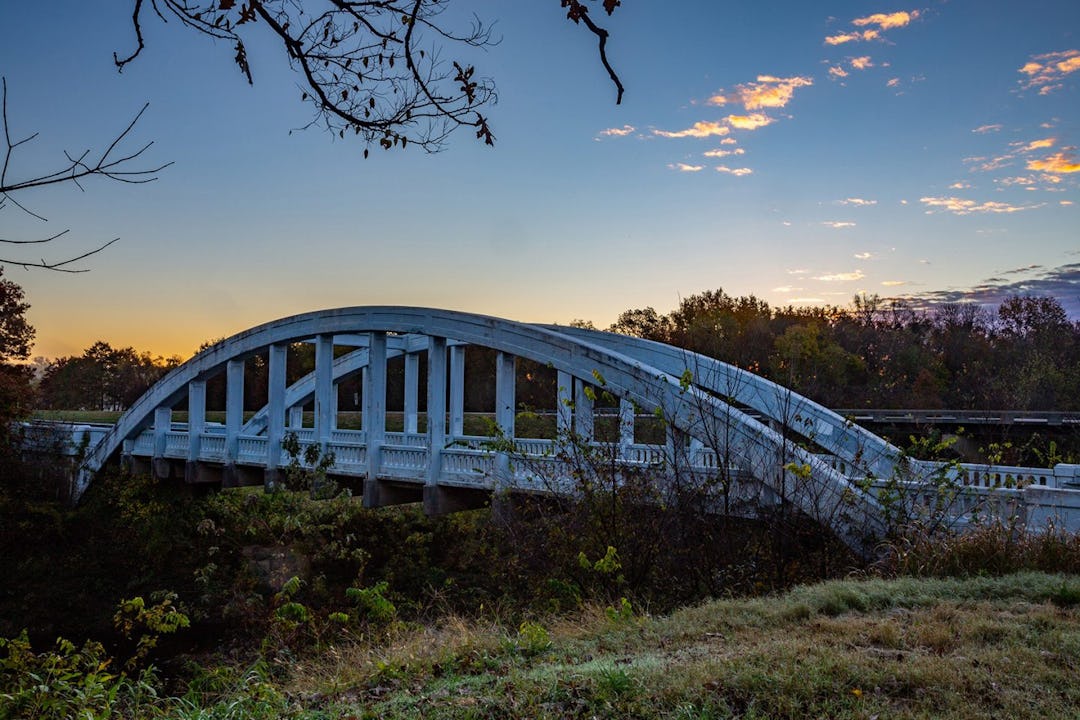 Just before the Oklahoma state line, you'll hit the town of Baxter Springs. Home to Fort Blair, it was the site of the Baxter Springs Massacre, where the infamous Confederate raider Quantrill led the slaughter of more than 100 Union Army soldiers. On the lighter side, Baxter Springs features a defunct but quaint service station held over from the 1940s, which explains why the town (in part) inspired the fictional Radiator Springs in the 2006 Pixar movie Cars.
Oklahoma
If you're a baseball fan, stop in Commerce to see Mickey Mantle's boyhood home (off Route 69, slightly northwest of I-44). Its outside walls served as a backstop for his after-school hitting practices, and still bear the dents of errant balls.
Texas
If you're into vintage cars, or just plain weird stuff, pack your Pa and pack your Aunt and take em down to the Cadillac Ranch as you pass through Amarillo on the south side of I-40. A modern-art project created in 1974, it's 10 Cadillacs (models range from 1949 to 1963) buried halfway into the ground, head first, in the middle of a cow pasture. Why? Who knows. But it inspired a Bruce Springsteen song of the same name, and visitors are permitted to spray paint lyrics, or other messages of their own, on the cars.
New Mexico
For decades, Route 66 was the only major artery by which to access the American west, and you know you're not in Kansas anymore (or wherever you're from) when you see Sky City. Founded in 1150 by Native Americans, the city (aka Acoma Pueblo) is the oldest continuously inhabited community in America. Though they're only a bit west of Albuquerque on I-40, the people there still live much as they did centuries ago, without electricity or running water, and they carry on tribal traditions, such as making incomparable pottery. Perched atop a mesa, Sky City's views of the surrounding desert more than deserve to be a selfie backdrop.
Arizona
There's no shortage of incredible sight-seeing in Arizona, and Route 66 will get you pretty close to damn near all of it. I-40 will take you by Petrified Forest National Park, a 109,000-acre spread of multi-colored rock formations and Native American sites.
Twenty-five minutes south of I-40, you can see the original London Bridge in Lake Havasu City (yes, they moved it), and while the Grand Canyon is a little further off the interstate in Williams (about an hour north), you'd be a fool to get so close and not look at it.
California – Los Angeles
You're surely already aware of what California has to offer (if not, read the above), but if you follow Route 66 to its very end, you'll end up in Los Angeles, teetering on the edge of the Santa Monica Pier. Gold's Gym's flagship location ($40 for a day pass) is slightly south in neighboring Venice (but walk down Pacific Avenue if you want to see the original gym, which still bears the signage but is now a private home). So is the Firehouse—a fitness-focused eatery with a section of its menu devoted solely to bodybuilders.
If you want to work out some of the road rage you built up in the car, head to Box n Burn on Lincoln Blvd in Santa Monica, a boxing-for-fitness gym headed by former Olympian Tony Jeffries. Day passes are $15. But there's no shame in not finding time to work out in Santa Monica. With the beach, a nearby aquarium, and shopping opportunities on the Third Street Promenade, you may get distracted.
*Additional writing and reporting done by Andrew Heffernan.