If there's one thing that practically all people on their deathbeds agree on, it's this: when you look back on your life, it's not the failures you regret, but rather the times when you didn't even try. So ask your crush out for coffee, write that screenplay you've been mulling over in your head, and, if you're like Jennifer Cruz, walk into Onnit Gym and enroll in a fitness class.
Cruz, one of our Austin, TX, gym's earliest members, didn't know if she could handle Onnit's workouts, especially coming off an injury, but she had the guts to try… and now we can't get her to stop! Hear her story, as told to our Chief Fitness Officer, John Wolf, in the newest installment of our ongoing Onnit Stories series—interviews with people who have made inspiring life changes with Onnit's support. You'll see the video of John and Jennifer's interview below, along with an edited transcript of the highlights, time-stamped so you can find those moments in the video.
You can stay up to date with Onnit Stories by following Onnit's Instagram TV (IGTV), where a new one appears every other week.
Jennifer Cruz Show Notes
3:10 – Onnit Gym
Jennifer Cruz: I first came to Onnit Gym in May of 2015, and I actually walked in with an injury. I spoke to one of the trainers, and he was like, "It's going to be just fine. We can work around it." He gave me the best advice, and it was very different from what I had heard from my doctor. I've learned so much about what I'm capable of from training here.
I'm not a good patient. I don't like to be sick. So if something's wrong, I just think, "Oh, I'm fine. It'll be fine." Onnit's process taught me to look into the body, apply all the education, and trust the trainers at Onnit, because they have the best knowledge and they have our best interests at heart. John, you've always been super supportive with education, and guiding me to respect injury, but also pushing me with my journey. Even when the gym programming is pretty intense, it's so much fun. When my knees can't do certain things, there's always a different answer, so I can continue to progress, and I love that.
10:00 – What Fitness Means to Jennifer
I'm a gym rat. I have been all my life. I used to teach aerobics in the 90s, which is probably why I have knee issues now, but Onnit is extremely unique. When you come here, you're going to learn a lot about fitness. Fitness is not just how much you can lift, or how far you can go with your endurance. It's a lifestyle.
You're going to learn a lot about your body. You're going to learn a lot about yourself mentally and emotionally too. And the trainers at Onnit are so supportive. They're OK with you saying, "Maybe I'm just not feeling it today." They'll tell you that you can do some other exercise instead, if you need to. You'll learn the right balance.
12:30 – Getting Over Intimidation in the Gym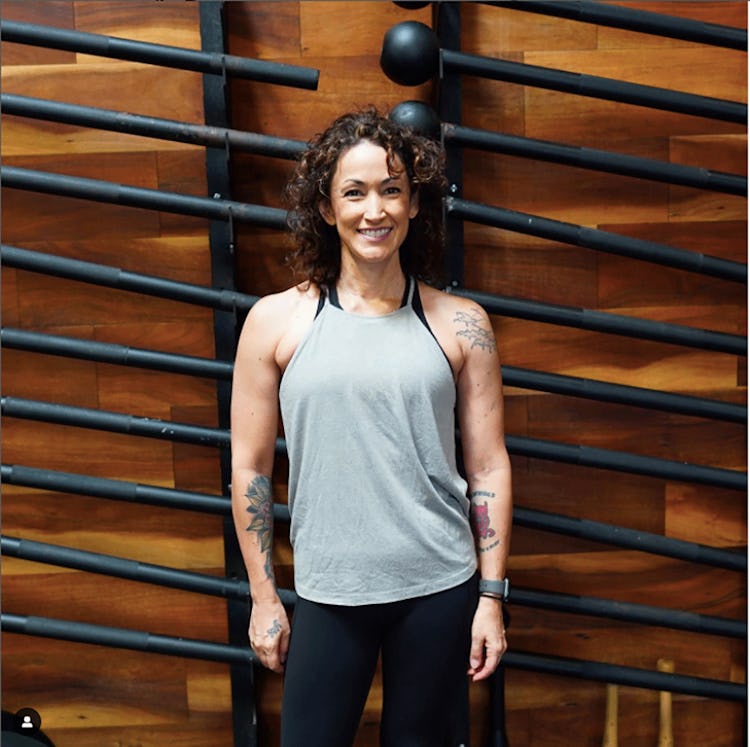 Onnit introduced me to a lot of moves that I'd never done before, and they seemed incredibly intimidating at first. Because you think you can't physically do it, you have this mental block. But I told myself, "You bought the ticket, now you've got to take the ride." You have to honor yourself by showing up.
I remember [former Onnit Gym Director of Fitness Programming] Juan Leija telling me, "Just try." I'm like, "Juan, that's maybe a bit heavy," and he'd say, "Just try it."
I used to watch Juan train his small groups in the gym and think, "I really want to do that." Finally, I decided to join the group myself, and after my first session with him, I was like, "How did I do?" He said, "You did fine." I loved his style. I loved his approach. He's very stoic, but he's also very supportive, and there's just this way about him that makes you want to make him proud.
When you do a hard workout with someone like Juan, it eventually becomes your normal, but it's not because you get used to that type of intensity. It's because you've grown as a person. You learn that you can handle it, and you go into the next session thinking, "What else can I do?" Just when you think you've got it down, Juan makes it even more intense.
He used to run a women-only program, and it was a wonderful experience. The community of women at Onnit is awesome. But I also really enjoy Onnit's coed classes. I'll never be as strong or as fast as a man, but just being in class with them gives me that extra motivation to give 100% every time.
I can remember a long time ago, when Juan used to teach a conditioning class on Friday mornings, I showed up one day and it was just me, Tim Kennedy, and another very athletic guy. So I had to keep up with a squad of gorillas. At the end I was hurting, but I was just proud that I was actually able to keep up, and everybody was cheering me on the whole time.
20:00 – The Nobility of Mobility
I learned through Onnit that mobility is just as important—recovery is just as important—as training. That's made a huge difference for me. You need mobility for longevity, endurance, and strength. And it also teaches you a lot more about your body. When something is off, you're more aware of it, instead of just thinking, "Oh, I'll be fine."
24:20 – John and Jen Discuss How To Measure Progress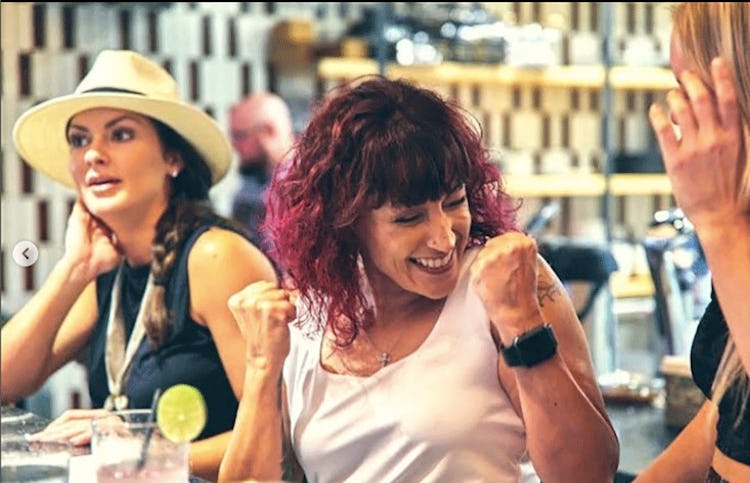 John Wolf: I think a lot of us, at times, ask the question, "How do I know I'm improving?" We experience life so subjectively. It's like, "Well, I kind of feel good today." Or, "I don't feel good today. But if I'm improving my fitness, then shouldn't I feel good more days than not? Or all the time?" That's an incorrect assessment of what life should be like. I don't think you can expect there to ever be a time where you're absent of challenge or hardship. I've never gone any significant amount of time without one of those things really rearing its head.
So when we test ourselves in our Onnit workout programs, the tests are designed to highlight what somebody might not have been prepared for. I think that is so rewarding, and I don't think people are aware that enduring the unexpected is a form of progress. They just measure daily effort and ask themselves if they tried really hard.
Jennifer: I feel that another huge part of progress comes through the Onnit community. The people that we take classes with are so supportive and so nice. I've talked about the ton of really great friendships I've made with the amazing people there. When we're struggling in a workout, we come over and we help each other. That makes such a difference.
30:20 – Jen's Favorite Unconventional Training Tool
The steel mace. It was just the most challenging, and it's a lot of fun to learn how to control that thing. It really helps with shoulders and your upper body. It helps with mobility. It fires all of these little muscles that are stabilizers. It's so much fun to use the mace in a flow series. It may not look like you're doing a lot, but it's a really good workout.
32:20 – Jen's Favorite Onnit Supplements 
Hands down, my favorite product is Total GUT HEALTH™. I only take it maybe two or three times a week, but I can feel a difference in my digestion. I'm not as full or bloated if I have a cheat meal. I also absolutely love Shroom Tech® SPORT. If I'm going to go through a workout, I take two of those bullets. I take Total Nitric Oxide® as well before workouts, and I do VIRUTech® for my immune system. Of course, I love the Protein Bites as a snack. My favorite is Cookie Dough.
37:00 – What Makes Onnit Gym Different
The programs are something that you're not going to find anywhere else. They're goal-based, not cookie-cutter. The second thing is the community. The people are just awesome. Once you go through a session, you're going to be friends with the people you trained with. You're going to support each other and you're going to look forward to seeing each other in your next session. And if you go MIA, somebody's going to text you and go, "Are you OK?"
Another thing is that all the coaches have done the same workouts they ask you to do. They practice what they preach.
41:20 – Jen's Advice For Those Interested in Onnit Gym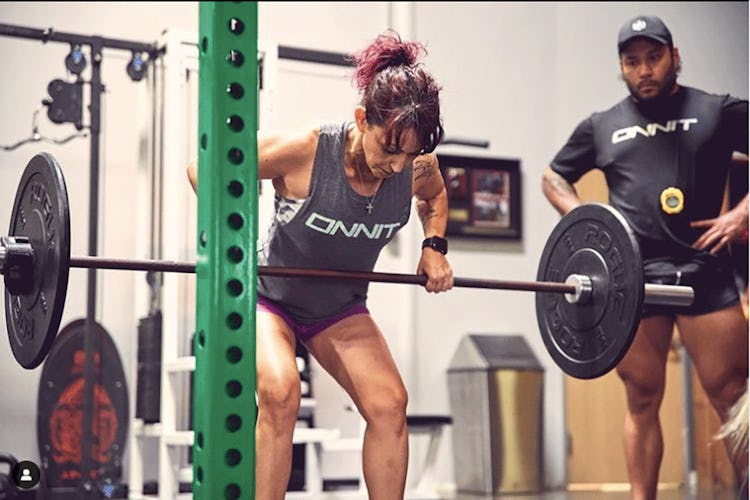 Don't second-guess yourself, because you're worth it. Once you step through those doors, you have made a decision not to fall, and you are much, much more capable than you think you are. Expect the unexpected, but that's the exciting part. You're going to do something new, and you're going to learn, and you're going to make friends who are ready to support you.