What is mastery? If you look it up in the dictionary it states: Knowledge and skill that allows you to do, use, or understand something very well; complete control of something.
Although this is the technical definition, I believe there is more to mastery than just that. It comes in many levels, varieties, and journeys. For me, it has been a journey in mastering the physical body and soul.
Some people are mastering a craft, a sport, a technique in a sport specific lift, a spiritual connection within themselves, and the list goes go on and on. I am going to share with you what mastery means to me and how I apply it to Kettlebell sport and daily life.
Fitness Aspect of Kettlebell Mastery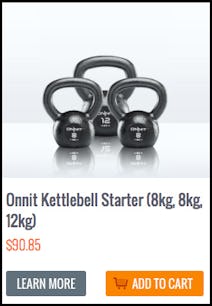 Let's begin with the fitness aspect of mastery, something simultaneously in-depth yet very simple. There are many variables in mastering Kettlebell Sport. The journey is a never ending road. So, how does the journey even begin?
For some, they may have a bit knowledge and perhaps they took a workshop to sharpen their skills, maybe a friend, coworker or family member introduced them to it, which intrigued them to the point of wanting to learn more.
For me, this is how my journey began; I wanted to learn more about kettlebells and Kettlebell Sport. I also wanted to learn under Steve Cotter and Ken Blackburn (Ken is my coach) of the IKFF. I took their workshops and a few more thereafter. Once I completed my Level 2 CKT (Certified Kettlebell Teacher) I decided to compete, and that's when the journey to mastery begun for me.
I want to say that anyone can master anything in this life, the key is that you have to sacrifice, the ability to dig deep within yourself, and the willingness to commit all of you have to whatever it is you wish to master.
Be prepared for resistance; co-workers, close friends, and family members will not understand this commitment. They will say that you are selfish, you spend too much time on this or that, or you workout too much.
They'll say things like, "You are not fun anymore," "You can drink alcohol and it won't hurt your performance," and "You can stray away from your diet." It could be anything. If you let this deter you, you are not truly committed to mastering yourself or your sport. Finding balance in all of this is the key to success.
In an IKFF Level 2 CKT course, Steve Cotter said something that I overheard and is so bare bones simple that I would say it is safe to assume he probably doesn't even remember this; it stuck with me and it remains with me in all my days training (thank you Steve). He said "If you want to be good at the Snatch, you have to Snatch."
So, whether I am having an unbelievable set or a terrible set (the kind you want to have tantrum about and throw the kettlebell), I just think to myself, "You want to be good at the Snatch, you have to Snatch." BOOM! It is that simple.
How Did I Master the Kettlebell?
I have not mastered my sport. I am on a journey to mastery and I am an eternal student. I could give you a detailed spreadsheet of my programming, or my private journals of all the "extra credit workouts" as I like to call them. I could even share my meal prep secrets and what I do to fuel my body, but what you need to understand is that it all works together in mastery.
Mastery is a lifestyle; it is living the lift, living the sport consciously and unconsciously. I put the time in, while most people are sleeping I get up and workout. I am known to get up as early as 4:30am. While most people are watching TV in the evening, I am reflecting on my workouts, progress, weak links, and how I felt conditioning wise.
This usually prompts me to go back in the gym and work on anything I felt was weak, as late as 9:00 or 10:00pm. For example, if I did not make my Rx'd reps I will go at it again via kettlebell sprints or redo the set perhaps. Maybe I will come up with a circuit to work on stamina, balance, and strength.
In Kettlebell Sport, I have made a name for myself and worked extremely hard in doing so. I am extremely humbled by each workout and grateful for all the support. Let me be extremely clear; anyone can become a Master of Sport International Champion or achieve any goal that they set for themselves, from the stay at home mom to the fittest man or woman on the planet. You have to chart your course, set your goals, and begin.
Kettlebell Mindset
It is important, if not vital, to master yourself before you can master your sport. Step one is to master your inner voice; you need to teach it to focus and strengthen itself, meaning removing any negative thoughts from the mind.
Believe you are worth it and that you are worthy and have the strength to endure the struggles, all the peaks and valleys of your journey. I have had a lot of valleys lately. My mind refuses to give in. I just keep going back to work on it.
There have been some days I actually change the kettlebell to a lighter one in order to finish my set. I have and continue to train my mind to let go of the ego; no pride here. Instead of quitting and giving in to negative thoughts I just switch it up in order to finish, in order for me to stay the course.
Mastery means being in tune with your body and soul. You need to find out where or why there is a disconnect. Quietly reflect, be truthful with yourself, and then address it. The knowledge of reflecting and being mindful of the truth within yourself will allow you to peak. No excuses!
You can say whatever you would like by telling yourself what you think you want to hear, but the reality is that it's an excuse and you just went off course (you'll never find mastery on that path).
Excuses are just that. If your mind is weak, you are weak! Quitting is not an option. When you quit you give into the inner voice that you may struggle with. We are all battling in our own minds. We are our own worst enemy. If your mind says "I cannot," then you are right, you cannot. If you cannot then you cannot gift yourself the gift of mastery or enjoy the journey.
The Community of Mastery
It is important to take feedback, constructive criticism, and surround yourself with people/ athletes that match your mindset. Take note of what I just said, likeminded people who match your mindset are very important. Be selective, not just anyone that you share a common interest with. It is so important to surround yourself with people who share your passion in training, for technique, for pacing and acclimation to the time sets.
These are the people who understand the inner works of the lift, the sport, the dedication, the heart and will, the diet, the mindset demands and becoming comfortable with suffering. They think about technique, training, and supplemental training every second of the day. These people understand what it means, "to die" on the platform. These people will aid you on your journey to mastery.
When you are having a bad work set, technique is not dialed in, things are not going as planned grip, reps, time, etc. and it's just not your day (or days for that matter), chances are that you are going to want to quit. These people are going to keep you focused and on the course you set for yourself. They will get you through the storm; keep you on journey to mastery.
Mastering the Kettlebell
I have recently switched from Long Cycle (Clean and Jerk) to the Snatch. I am going to go out on a limb here and say that I have mastered the Long Cycle rankwise (when I say "mastered" it by no way implies I am through with the Long Cycle as one can always continue to polish their skills by being an eternal student and/or teacher). With that said, I want to explain how.
My coach, Ken Blackburn, programs all of my sets. He is a genius and gifted at programming; I believe it is safe to say he has mastered the art of programming. The Long Cycle came somewhat easily for me. I am lucky to have a strong lockout and fixation immediately in the undersquat, so it was easy for me to complete my lift into the lockout at the top.
It allowed me to move at a rapid pace. Where my struggle lies was time endurance and grip. So, I needed to master those two weak links to truly be a Master of Sport. It was important to hold this rank and truly know in my heart I was a Master of Sport.
I have mastered the grip issues (meaning that I have the problem dialed in and consistently work on it) and my endurance is adequate to complete the full 10 minutes plus under control and comfort (finding comfort in discomfort is key to this). I did what I call "extra credit conditioning circuits."
I worked my grip two times a day everyday with glove sets, I did kettlebell sprints on off days, I worked technique everyday even if it's just a bodyweight drill or set. Just as a boxer shadow boxes, I apply the same modalities to kettlebell sport lifts. Eat, sleep, breathe my lift.
I go over my lift in my mind, I dissect it piece by piece, I break it down in my head, I study video of other great lifters for inspiration and education. I ask teammates/coaches to watch and/or video me. I see my work set, I see the outcome, I make the outcome a reality.
Also, knowing when to put the brakes on and walk away from a bad set and leave it behind is key. Mastery is also how well you handle the bad work sets, and if you are capable of learning from them.For me, I love them as they make me hungrier for the next ones. They fuel my passion.
Remember, mastery is a journey full of peaks and valleys. Competing is great as it's the test of all your work. It is where your body and soul come together. It takes courage and heart to walk on a platform; it is a test of your mindset, will, and passion.
You take the results and start applying it to your new program no matter how great you did or if it wasn't your day. For me, mastery means connecting the body and soul (mindset), live it, eat it, breathe it, do it.