Every reasonable person and honest nutritionist should know that there are no "magic" foods or supplements that can cure your ills or transform your body, but we're starting to think that ashwagandha extract should get an honorable mention, given how many health and performance benefits it's been linked to.
A shrub with yellow flowers that grows in India and parts of Africa, ashwagandha has been used in traditional medicine for generations, and modern science is starting to confirm its potential, from helping to manage stress and promoting cognitive function to supporting testosterone levels and muscle strength.
Here's what we know about ashwagandha and how it might support your health goals.
What Is Ashwagandha?
Ashwagandha is an herb that has many aliases. Depending on which part of the world you're in when speaking about it, it can alternatively be known as Indian ginseng, poison gooseberry (although it's by no means a poison), winter cherry, and, it's technical name, Withania somnifera. The name ashwagandha is Sanskrit for "like a horse," which refers to its strong smell in nature, as well as its strength-promoting potential. (Again, don't worry about what the name may imply—modern ashwagandha supplements have no smell, and they won't leave your pantry reeking like a barn.)
Ashwagandha is an adaptogen, meaning that it's been recognized for its ability to help the body handle stress. While the exact mechanism ashwagandha works by isn't clear, research indicates that it may affect the hypothalamic-pituitary-adrenal (HPA) axis.
Yeah… let's back up a minute.
The hypothalamus is the region of the brain that controls body temperature, thirst, hunger, and other functions that help maintain homeostasis—the body's status quo condition. It's also involved in regulating sleep and even your emotional responses. The pituitary is a gland that sits underneath the brain and produces hormones. It, in turn, affects the production of cortisol, a hormone that's released from the adrenal glands in response to stress, as well as when blood sugar levels are low.
Collectively, these structures are referred to as the HPA axis, and they control your body's physical reaction to a range of stressful conditions. Scientists believe that ashwagandha may positively influence the HPA axis to help moderate the body's stress response, thereby easing the burden on your system and allowing it to run more efficiently in a number of ways.
Benefits of Ashwagandha
Ashwagandha may offer a diverse range of benefits, from helping with mental stress and cognition to physical performance in the gym.
Stress Support
A 2019 study found that ashwagandha supplementation helped lower cortisol levels in men and women, as well as support better sleep quality. Another trial on stressed but otherwise healthy adults found that greater dosages of ashwagandha yielded better responses, as subjects who took the most ashwagandha had the highest reduction in cortisol levels—30% on average. They also reported the greatest improvements in feelings of well-being.
Adding further support to the notion that lower cortisol may correlate with better feelings, an Indian study found that ashwagandha use not only promoted resistance to stress but also self-assessed improvements in quality of life.
Brain Health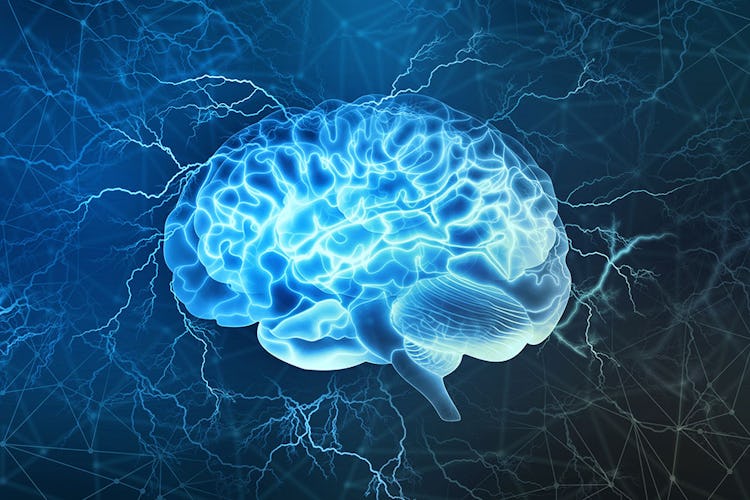 Ashwagandha may help you feel more on your game at work. A study in Pharmacognosy Research found that healthy men who took the herb performed better on cognitive and psychomotor tests.
If you're older and concerned about having "senior moments," ashwagandha could help you stay sharp. A 2017 trial on older adults with mild cognitive impairments showed that, after eight weeks, the subjects' memories improved to the point where they could better recognize faces in family pictures. Their ability to process information, juggle tasks, and keep their attention on a particular task was also greater. 
If you're trying to change your body, you already know about whey protein and creatine, but you may want to start adding ashwagandha to your gym bag when you read this…
A study in the Journal of the International Society of Sports Nutrition had men ages 18–50 take ashwagandha for eight weeks to supplement their weight-training. Their bench-press and leg extension maxes shot up while they gained muscle in the chest and arms. At the same time, body fat levels dropped—more than twice what the placebo group lost—and testosterone went up.
Another study from a few years earlier had similar findings, with ashwagandha aiding strength gains while body fat went down. Total and LDL cholesterol levels also dropped.
Ashwagandha doesn't seem to just help muscleheads either. If you're into endurance training, you'll be interested to know that a 2020 review of nine different ashwagandha studies published in Nutrients found that the supplement supported gains in VO2 max among athletes and non-athletes alike. Similarly, the International Journal of Ayurveda Research reported that ashwagandha aided velocity, power, and VO2 max in young men and women.
Lastly, research published in Ayu concluded that ashwagandha promotes cardiorespiratory endurance in addition to quality of life in athletes—as measured by a questionnaire that assessed the subjects' physical and psychological health, as well as their social relationships.
What's An Ideal Dosage To Take?
Studies have shown a range of effective dosages for ashwagandha supplementation, and the amount varies based on the reason for taking it, but research indicates that as much as 1,250 milligrams are safe to consume. Nevertheless, ashwagandha can cause digestive trouble, diarrhea, and nausea in extreme amounts, or among those with sensitive stomachs, so ask your doctor before adding it to your regimen—especially if you're on any medications at the same time.