If you have trouble sleeping, you've probably considered using some over-the-counter sleep aids or supplements to help you calm down, fall asleep faster, and get a better night's rest. Melatonin is a popular supplement for these purposes, and is available in capsules, tablets, gummies, and liquid forms. We gathered the best research to help you determine if melatonin is right for you—and which form you should take it in. 
What the Research Says About Melatonin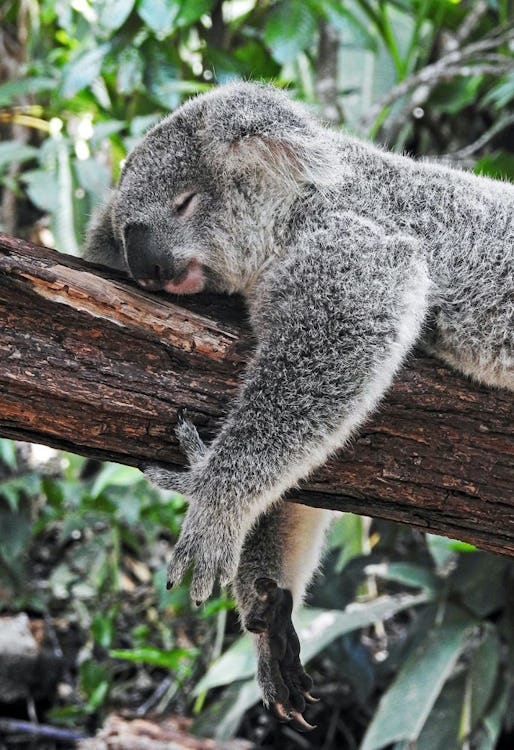 Melatonin is a hormone that your body produces naturally. It's released by the pineal gland in the brain to help you fall asleep, and can support greater sleep quality. To understand the importance of melatonin, you need to know about circadian rhythms.
Your body has its own clock, so to speak. Circadian rhythms are 24-hour cycles that carry out functions and processes in your body. For example, your digestive system will automatically produce proteins that help you break down meals during times when you're likely to eat, and your endocrine system releases hormones that provide you energy at times when you're active. In other words, your body knows what time it is, inherently, and makes adjustments accordingly. Feeling tired at night and awake in the morning are examples of a particular type of circadian rhythm called the sleep-wake cycle, and melatonin helps regulate it.
During the day, contact with natural light stimulates your brain to send signals that promote alertness. As the sun goes down, darkness influences the brain to release melatonin, which helps you wind down and ultimately fall asleep. But in the modern world, most of us don't get up and go to bed according to the sun.
Staying up late disrupts the body's normal sleep-wake cycle, and exposure to artificial light reduces the amount of melatonin that's produced. This is why sleep experts recommend dimming your lights an hour or so before you go to bed, hanging blackout curtains over your bedroom windows, and avoiding blue light—a type of wavelength that is present in electronics such as computer screens that essentially tricks your body into thinking it's daytime, boosting attentiveness.
Melatonin supplements exist to offer nutritional support for sleep problems, and they're quite popular: a 2012 study by the National Institutes of Health found that melatonin was the fourth most used natural nutritional product by U.S. adults.
Scientists aren't sure exactly how melatonin supports sleep, but it is known to inhibit dopamine, a hormone that promotes alertness.
Whatever the mechanism, there is a large body of research showing that melatonin can aid sleep. A 2018 study found that subjects with sleep trouble who took a low dose of melatonin one hour prior to bedtime—in addition to following a regimented bed and wakeup time schedule—slept better. Furthermore, compared to a placebo, they fell asleep 34 minutes earlier.
A meta-analysis of 19 studies covering 1,683 subjects showed that melatonin could help increase total sleep time and overall sleep quality. Here, melatonin users fell asleep an average of seven minutes faster, stayed asleep roughly eight minutes longer, and said they slept better than subjects taking a placebo.
Another meta-analysis of 12 studies found that melatonin supplementation helped people fall asleep faster, and better regulate their sleep and wakeup times.
Many people turn to sleep aids to help them adjust their sleep-wake cycles while traveling. Moving across time zones, such as when flying across the country or internationally, can result in sleep disturbances commonly called jet lag. There is much evidence that melatonin can help with this specific problem. Two reviews (1, 2) have suggested that melatonin can help to reset sleep-wake cycles and support better sleep in jet lag sufferers. 
Those who work nights may benefit from melatonin in the same way. Having to stay alert at times that are out of sync with the body's circadian rhythm can harm sleep, but a review in Sleep Medicine Clinics implies that shift workers may be able to realign their sleep patterns with melatonin use. Another trial in the journal of Sleep Research determined that melatonin helped night shift workers get more sleep during the daytime (when they go to bed).
Uses of Melatonin
Melatonin is best known for its ability to aid sleep, but its supplementation has also been linked to other health benefits, although to a much lesser degree.
One trial showed that daily melatonin use for several months helped protect retinas, the light-sensitive tissue in eyeballs. Two other studies (1, 2) indicate that melatonin may be helpful in stimulating release of growth hormone—the chemical that helps the body maintain its tissues, build muscle, and use fat for fuel. It's too soon to say if melatonin can really support eye health, athletic performance, or body composition, but the research shows promise.
What To Think About Before Buying Melatonin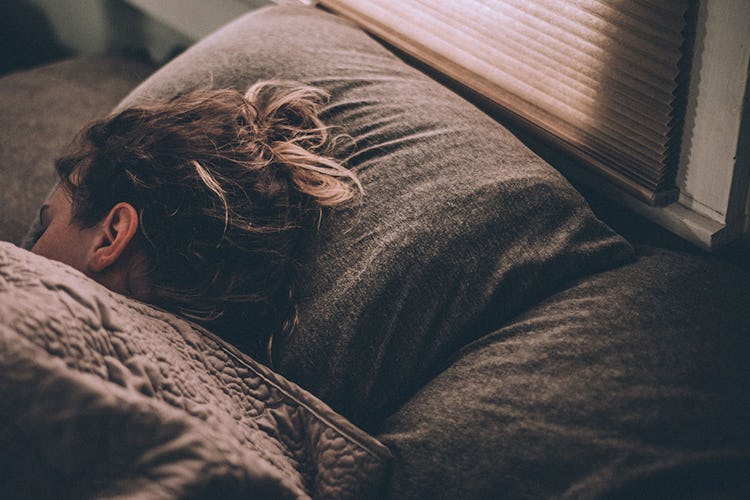 Melatonin supplementation appears to be safe for healthy adults. Side effects, if any, are generally mild, and may include headache, dizziness, nausea, and daytime drowsiness. These effects, however, have only been reported with high doses and extended-release formulas—not what you'd get from responsible use of the typical melatonin supplement. There is no evidence that you can build up a tolerance to melatonin that would reduce its effectiveness.
The authors of an article in StatPearls (linked above) sum it up well: "Melatonin is a safe first-line sleep aid that may help promote a regular sleep cycle."
Liquid Melatonin Vs. Gummies Vs. Tablets
Supplemental melatonin is available in several forms that are taken orally, including chewable gummies, capsules, tablets, and liquid sprays. Research hasn't picked a clear winner as far as effectiveness, so the best delivery method is mainly a matter of preference.
Gummy melatonin often comes in berry flavors and may remind one of candy. However, like candy, it usually contains some sugar, so those watching their sugar/carb intake may want to opt for another type of supplement. The same goes for melatonin lozenges.
Capsules can be swallowed quickly, and tablets dissolve in the mouth (a good option for people who dislike swallowing pills).
Liquid sprays allow one to enjoy some flavor but not have to swallow or chew. They're also highly portable.
"I love taking melatonin as a spray," says Shawn Stevenson, a sleep expert and the author of Sleep Smarter and Eat Smarter (now available at themodelhealthshow.com). "I spray it under the tongue and hold it for a little bit of time to help with the absorption. Taking it sublingually means a faster route to the bloodstream—melatonin doesn't have to navigate through the digestive tract, where you'll lose some of it, before it enters your system."
Who Would Benefit From Taking Melatonin Spray?
Sprays generally supply smaller doses of melatonin (3 milligrams or so, while gummies can offer up to 10 mg in a serving), but this can be ideal for those starting out with the supplement, and who need to gauge their tolerance. This is one reason SleepFoundation.org endorses Onnit's melatonin spray.
In general, melatonin supplements can be helpful to anyone suffering from sleep problems or trying to adjust their sleep-wake cycle. They may also be appropriate for those whose behaviors can jeopardize the body's own production of the hormone. Supplementation may help in these cases to get it back on track.
One study in Toxicology and Industrial Health showed that teenage women who smoked had reduced melatonin production, probably due to tobacco smoke's oxidative effects. Researchers also suggest that supplementing with melatonin may help with the cellular damage induced by cigarette smoke.
If you're the type who likes to wind down with a few drinks in the evening, you should know that they're not helping you sleep better. A study in Chronobiology International looked at men in their 20s and found that alcohol consumption one hour before bed reduced melatonin levels up to 19%. If your work life resembles the movie Office Space (minus the humor), you're also at risk. A 2015 study revealed that subjects whose workspaces did not have a window, thereby denying them exposure to natural light during the day, had lower melatonin levels at night, and higher levels of stress hormones.