Those seeking total human optimization are dedicated to finding new ways to pursue holistic wellness and fitness. From pre-workout routines to the fuel we put into our bodies, every facet of our lifestyle is driven by that mindset. Apparel is a major element of our lives. When it lacks inspiration, it can hinder our performance–but when it is designed with intent, it can help us perform to the best of our abilities.
Designed in Austin at the Onnit HQ and manufactured in the USA, we set out to raise the bar with our new performance apparel collection. Inspired by the lifestyles of our community and driven by our favorite unconventional training methods, each design is thoughtfully produced with careful consideration to fabric, function, and comfort. Allowing you to perform at your very best and pursue your optimal lifestyle.
Want to know a little more about the results of our inspiration? Read on for a deeper look at what's new in our performance apparel and the features we are most proud of.
New Fabrics with Onnit's New Performance Apparel
While a cotton tee will always be a classic, some workouts call for extra breathability and durability. In our new performance line, we have pushed for fabrics that go further and can keep up with any challenge you throw at them.
● Microfiber Mesh & Pique Mesh
Featured in our new Men's Performance Tees and Tanks, Micro Fiber Mesh and Pique Mesh offer optimal breathability and functionality. While maintaining a style that is as comfortable at a local cafe as it is in the squat rack.
● New Blend In Compression Pieces
Our new Women's Glimpse Performance Leggings and Sunny Day Performance Shorts will feature a new polyester/spandex compression blend that will hug the body like a second skin. Enabling athletes to move without any inhibition or restraint.
High Visibility Pieces
Not all workouts happen in the bright lights of a well-lit gym. From early morning road runs to late night bike rides home, visibility is an important detail for many of the pieces in our performance line. Reflective logos are featured on pieces such as our Women's Sunny Day Performance Shorts and Men's Pure Flow Performance Tops; these details are designed to keep you safe, when lighting is less than ideal, without taking away from the overall style of the piece.
Hidden Pockets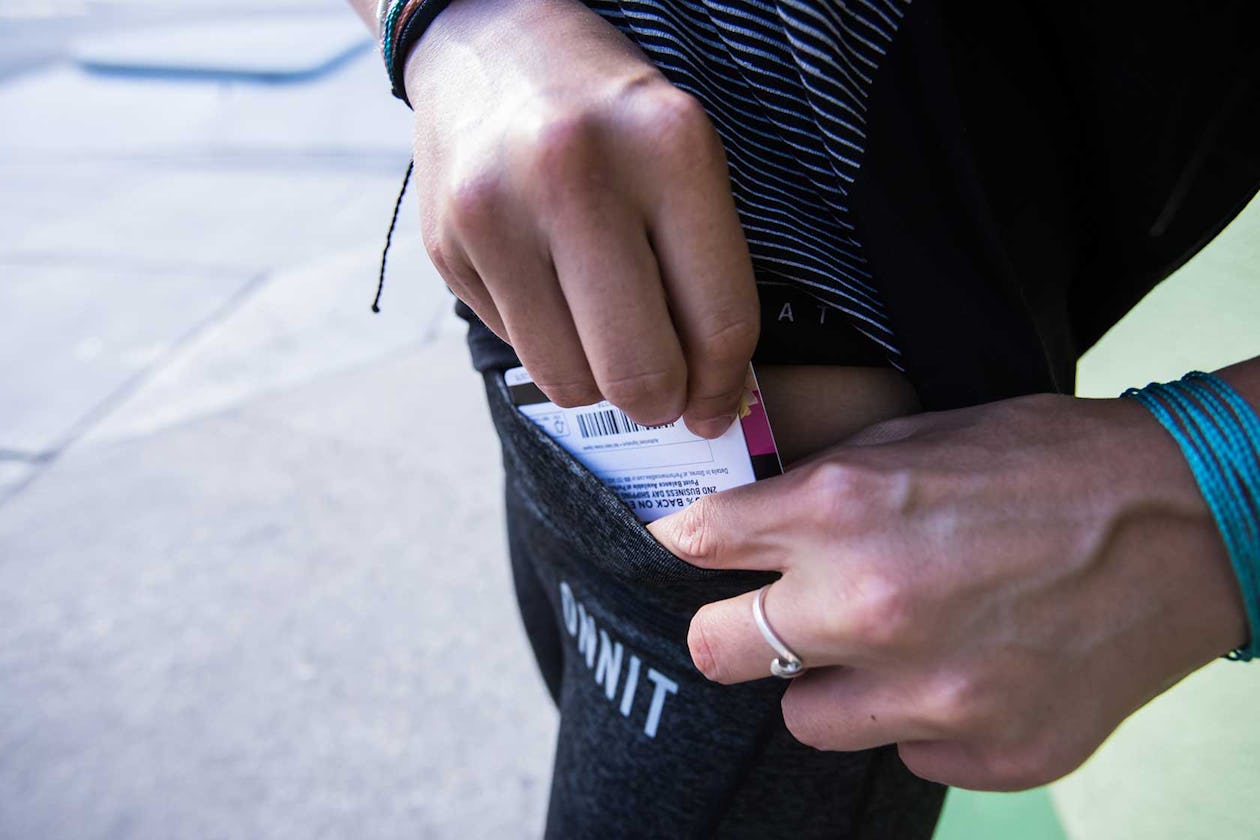 Whether you're heading out the door for a run or need a place to stash something small during your next set, all of the bottoms in our new performance line feature hidden pockets. The perfect size to keep an ID, credit card, and small jewelry/key, these pockets allow you to focus in on the task at hand rather than fumbling with something important.
Improvements on Women's Fit
● Steady Sports Bra
The Women's Steady Sports Bra features an extra wide 2" band to provide the optimal amount of support for the highest impact activity. While Multi racer back straps help to reduce pressure on the shoulders while providing additional support, mobility, and fashion.
● Sunny Day Performance Shorts
The Sunny Day Performance Shorts give you the best of both fit worlds with a flowing short lined with a pair of compression shorts. Constructed from lightweight, moisture wicking materials and featuring reflective details, these shorts ensure that you are ready to tackle any training session.
Our goal is to provide you with the tools you need to conquer any challenge and optimize your life. Our Performance Apparel line is one more piece of that puzzle, and we are very excited to help you gear up with performance wear that will fit into your wardrobe effortlessly, elevating your training and raising the bar for what you expect from your workout gear.
Shop our New Performance Apparel Line by visiting Onnit.com/apparel
More is sure to come (Including new outerwear) as we continue to push the envelope for performance wear. Want to stay in the know, learn about new developments, and get some inspiration? Follow us on social media and never miss a thing.