Any weightlifter will tell you that his/her grip on the barbell fails long before the legs and back do during a lift. Fighters will tell you that their lungs (cardio) often give out before their mental toughness in battle. And if you're a keyboard warrior, you already know that your weakest link is your eyes: when they get tired, you can't work much longer.
In this digital, everything-is-online age, interacting with electronics' screens is an unavoidable part of life. Actually, one could argue that it's becoming our life. A 2020 survey polling 2,000 US adults on their digital device usage found that we spend nearly five hours in front of computer screens, four and a half on smartphones, another four and a half watching TV, and well over three hours playing gaming devices daily. That's more than 17 hours total every day—and this was before the pandemic. (If you're curious, the amount of time has since increased by about two more hours.) 
All that time in front of screens saps our eye strength, and, for those of us whose jobs require sitting at a computer for extended periods, limits the work we can get done. While cutting down on our overall digital usage is certainly a healthy move, the fact remains that most of us have to spend a substantial amount of time in front of screens to be productive.
Two plant compounds—lutein and zeaxanthin—may be able to help protect your eyes from the strain and fatigue associated with looking at screens, supporting eye health while also helping you to keep focus on tasks and complete them more effectively.
What Are Lutein and Zeaxanthin?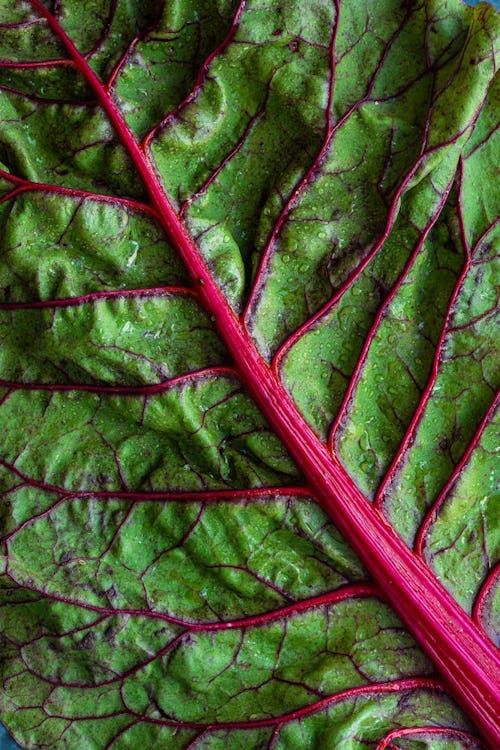 Lutein and zeaxanthin are carotenoids—the pigments responsible for the color in certain fruits and vegetables. Lutein is found in dark, leafy greens, while zeaxanthin can be sourced from beans, corn, and oranges, as well as greens. Both carotenoids help protect the body from cellular damage caused by oxidative stress, specifically in the eyeballs.
Exposure to light and oxygen produces free radicals in the eyes, and lutein and zeaxanthin step in to mitigate the damage. They're known to help scavenge free radicals as well as aid in filtering out blue light—the kind emitted from electronic devices that can damage the eyes, disrupt sleep patterns, and negatively affect cognitive performance. In fact, lutein and zeaxanthin can absorb up to 90% of the blue light that enters the eyes.
While the two compounds are structurally very similar, research in the Archives of Biochemistry and Biophysics indicates that lutein and zeaxanthin are most effective when taken in combination. A mix of the two outperforms either carotenoid when consumed in the same dose separately.
Lutein and Zeaxanthin for Visual and Cognitive Performance
Lutein and zeaxanthin are notable carotenoids due to the fact that they're the only ones that get stored in the macula region of the retina—in the back of the eyeball. This area is crucial for good vision, and science has shown that a breakdown in lutein and zeaxanthin over time (due to age and a poor diet) can hurt eyesight.
Fortunately, research indicates that lutein and zeaxanthin supplementation promotes levels of the two carotenoids in the retina, thereby supporting eye health.
General eye and vision problems resulting from prolonged use of digital devices is called Computer Vision Syndrome (CVS). Symptoms can include eyestrain, headache, blurred vision, eye dryness, and neck and shoulder pain. Supplementation with lutein and zeaxanthin may play a role in combating CVS. 
A 2017 study in the journal Foods had 48 healthy young adults supplement with lutein and zeaxanthin for six months while they were exposed to at least six hours of blue light from digital devices daily. The researchers found that the blue-light filters in the subjects' eyes increased in thickness over that time while their overall sleep quality improved. The supplementation also seemed to assist with headaches, eye strain and fatigue, and visual performance.
Other research in the British Journal of Nutrition concluded that lutein supported visual performance in long-term computer users. Meanwhile, a study in Opthalmic & Physiological Optics demonstrated that supplementation with either lutein or zeaxanthin aided visual performance in dim light conditions.
And good news for writers and editors: Applied Ergonomics reports that a lutein/zeaxanthin supplement (with added blackcurrant extract) helped subjects resist visual fatigue on proof-reading tasks.
Lutein and zeaxanthin have been connected to sharper thinking too. A 2019 study found that the carotenoid combination helped older adults with cognitive functions, while a 2017 trial showed that they promoted cognitive function and attention in older people, and memory in men specifically.
Who Can Benefit From Lutein and Zeaxanthin Supplements?
As indicated by the aforementioned research, people who work long hours in front of a computer, use digital devices frequently, or who work at night in dim lighting may be able to perform more effectively by adding lutein and zeaxanthin supplements to their diets.
Furthermore, those who don't eat enough fruits and vegetables (the best sources of carotenoids) may benefit. There is currently no RDA for carotenoids, but recommendations by several health authorities to consume a variety of fruits and vegetables daily have been made, in part, to increase carotenoid intake. (Research shows up to 20mg of lutein per day can be taken safely.) It's worth noting that carotenoids are fat-soluble, so cooking vegetables in oil, for example, can increase the absorption of these compounds.
As eye health naturally declines with age, older people may get support from lutein and zeaxanthin supplementation (especially as eye health relates to cognitive performance). And, since smoking is a source of oxidative stress, smokers may need more lutein and zeaxanthin; they tend to have lower levels of carotenoids than non-smokers.