Summary
– Rhodiola rosea is an adaptogenic herb that helps support the body's management of stress
– Rhodiola may aid cognitive function, work capacity, and perceptions of exertion
– Rhodiola can be taken in the morning to help cortisol release
What Is Rhodiola Rosea?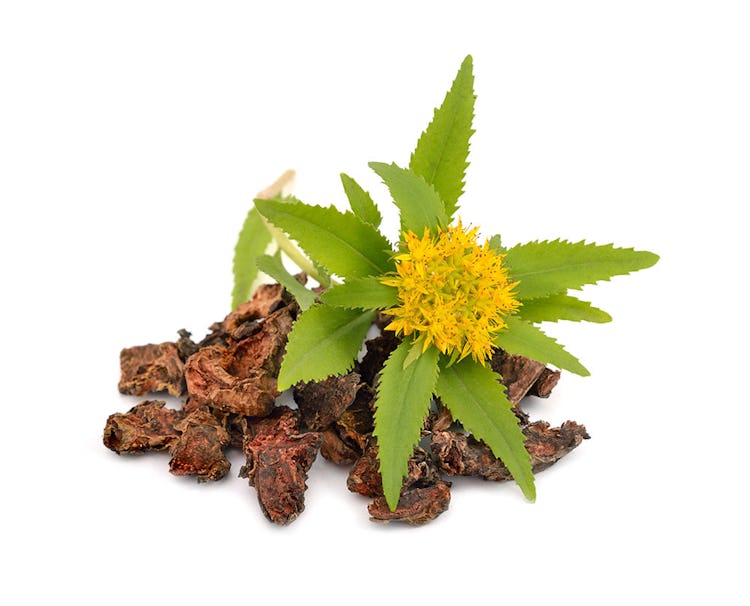 Rhodiola rosea is a perennial flowering plant—an herb—that grows in cold, mountainous areas of Europe and Asia. It is considered an adaptogen—a plant that contains compounds that help support the body's management of stress. In eastern and northern Europe, rhodiola has been used as a traditional medicine for centuries.
To understand how rhodiola works, you need to know about cortisol, a stress hormone produced by the adrenal glands. Cortisol levels are naturally higher in the morning. According to Craig Koniver, M.D., founder of Koniver Wellness, a performance medicine clinic in Charleston, SC, this is a holdover from caveman times, when humans woke up with the sunrise and immediately set out for food and shelter. "That required our highest concentration, arousal, and alertness," says Koniver, "and that's what cortisol release gives you." So, while cortisol is associated with stress, it's not necessarily bad. At the right time of day, that stress is appropriate, and it helps you focus and be productive.
As the day goes on and the sun goes down, cortisol levels are supposed to drop so that you can relax and recover, but for many people these days, this doesn't happen to the extent that it should. Interacting with electronics, such as the TV and cell phone, cause us to produce more cortisol, and that keeps us in a stressed state throughout the day and into the night. All day long-stress is unhealthy, and can really tax your adrenal glands.
"Adaptogens support the output of cortisol," says Koniver. "They nurture the adrenals so they don't have to work as hard." Coupled with better nighttime habits (such as turning the TV off, leaving your phone outside your bedroom, etc.), adaptogens like rhodiola can ease the demand on your adrenal system, and help you get more out of the natural cortisol spike you experience in the morning.
"Rhodiola, in particular, is a good choice when people are feeling worn out," says Koniver. "If you wake up and you don't feel refreshed, rhodiola can be helpful," promoting the alertness and cognition effect that cortisol offers. 
Benefits of Rhodiola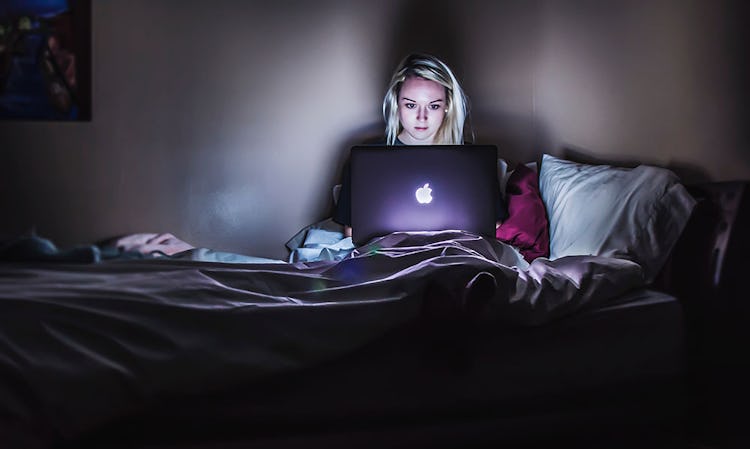 Rhodiola is thought to be beneficial for managing overall stress and aiding athletic performance.
A study in Phytotherapy Research had 101 subjects take rhodiola for four weeks, and assessed their stress levels through a battery of tests. All the tests showed that rhodiola assisted with stress to a clinically relevant degree—and some subjects saw results after only three days. No serious adverse effects were reported. However, the study was not blinded. That means the subjects knew they were taking rhodiola, and that could have affected the findings.
Another trial in Phytomedicine looked at rhodiola's effect on young, healthy doctors working night shifts. Subjects were given tests to determine the effect working late nights had on their energy and cognitive function, including short-term memory, ability to concentrate, and speed of audio-visual perception. This time, the trial was done double-blinded, meaning that neither the doctor subjects nor the researchers knew who was getting rhodiola versus a placebo. The result: rhodiola helped with mental weariness and aided performance on work-related tasks by 20%.
A similar study, also published in Phytomedicine, examined 161 military cadets on night duty. They were given rhodiola to see if it helped them battle tiredness. Though the subjects were given two different doses, both were found to be effective in supporting the cadets' cognitive processing.
A third Phytomedicine study had students take rhodiola during a stressful exam period. They reported less mental stress, better sleep patterns, and greater motivation to study.
As for athletic performance, rhodiola seems to hold promise for those engaging in long-duration exercise. A study in the International Journal of Sport Nutrition and Exercise Metabolism showed that rhodiola aided work capacity in subjects performing endurance training. It actually helped them extend their time to exhaustion by 24 seconds.
Moreover, the Journal of Strength and Conditioning Research reported a trial in which subjects performed a simulated cycling race and, when given rhodiola, completed it significantly faster than the placebo group.
While rhodiola may aid performance by helping to manage stress on the heart, it also seems to alter the exerciser's perceived level of exertion. In other words, you may be pushing yourself hard, but it doesn't feel so hard to you, and so you can push even harder, keeping your pace up for longer. Such were the findings of this Journal of Sports Medicine study.
Is Rhodiola a Stimulant?
Technically, rhodiola is a stimulant, because it helps fight off tired feelings. Rhodiola is thought to work by stimulating neurotransmitters such as dopamine, noradrenaline, and serotonin, which help regulate cognitive processes, arousal, and perception. According to Mental Health America, it may also promote the effects of other stimulants, such as caffeine.
However, that said, rhodiola is an unusual stimulant in that it does not seem to increase the heart rate and blood pressure, or decrease appetite, as most stimulants do. "Instead of increasing activity of the central nervous system like [well-known] stimulants do, it helps the body better adapt its response to stress-inducing events," says Shannon Ehrhardt, RD, CSSD, a Sports Dietitian with EXOS.
Nevertheless, Koniver recommends taking rhodiola in the morning, to support cortisol levels. "If you take it in the evening," he says, "you could potentially elevate cortisol when it should be on its way down."
Who Should Take Rhodiola?
Rhodiola appears to be safe and at least mildly effective in normal, healthy populations. It may be beneficial to endurance athletes, those who exercise, and virtually anyone who wants help managing stress that impairs function.
"I think it's smart for people to rotate adaptogens, or take time off from them," says Koniver, "because you can adapt to them with consistent use. I often tell patients to take their herbal supplements during the week, and then take weekends off from them. You'll get more out of them that way, long-term."
Side effects of rhodiola use, if any, seem to be mild, and, according to the National Institutes of Health, include dizziness and dry mouth. A review in Phytomedicine concluded that a lack of "adverse effects in the course of clinical trials make [rhodiola] potentially attractive for use" in helping with lethargy and supporting cognition and mood.