Forget your go-to order at the coffee shop. While undeniably delicious, iced mochas pack in refined sugars and empty calories that don't do our bodies any good.  High sugar intake causes blood sugar spikes, weight gain, and increased inflammation. We created an instantly optimized approach to this delicious classic sans the energy crashes and excess caloric intake. Not to mention, it tastes better.
Opting instead for the brain fuel of Onnit MCT oil, and the protein powerhouse Hemp FORCE, this iced mocha recipe is your delicious excuse to start a perfect day. Read the recipe and watch along.
Yields: 1
Prep time: 5 minutes
Difficulty: Easy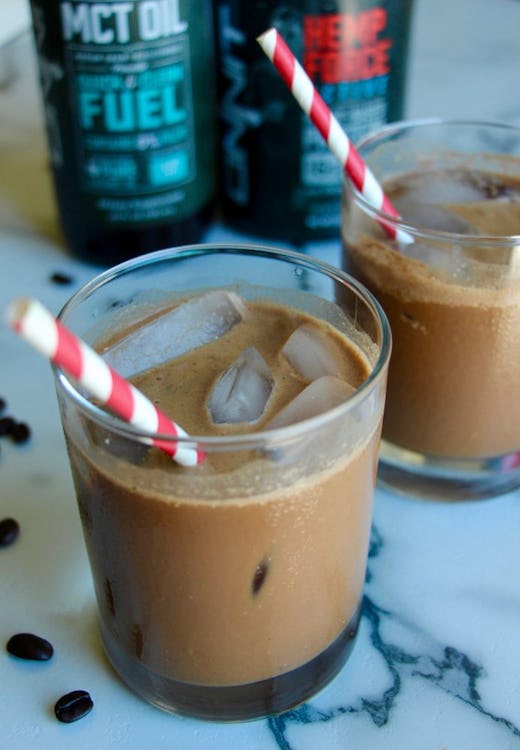 ICED MOCHA RECIPE INGREDIENTS
● 6 oz. cold brew
● 6 oz. unsweetened almond milk
● 1 scoop Hemp Force Active
● 1 tbsp. MCT Oil
ICED MOCHA RECIPE INSTRUCTIONS
Add all ingredients to a blender. Pulse until smooth and pour over ice.
TIP
● Add in 1 teaspoon of Four Sigmatic Viking Superfood Blend for metabolic support, increased mental and physical performance, and adaptogenic benefits.
● Add in 1 tbsp. of Fulvic Minerals, mocha flavor. Check out the benefits of Fulvic Minerals and get his recipe here.
WATCH