*This article has been vetted by the Onnit Advisory Board, including Scientific Adviser Vince Kreipke, PhD, and Shannon Ehrhardt, RD, CSSD.
Think of your blood vessels as little canals that carry oxygen and nutrients to your muscles and shuttle waste products out. If you could somehow open the floodgates, more blood could pass through, and more fuel would be delivered to your muscles while more garbage was flushed out.
This is the theory behind nitric oxide (NO) supplements—compounds that dilate the blood vessels in order to allow greater blood flow and better nutrition to working muscles, thereby promoting performance, recovery, and overall health.
This guide will tell you everything you need to know about nitric oxide for sports nutrition.
What Is Nitric Oxide?
NO (sometimes written as NO2) is a naturally-occurring compound that acts as a vasodilator. That is, it relaxes the blood vessels, causing them to widen and allow greater blood flow. The body produces nitric oxide on its own to preserve blood vessel health, and it's supported by various nutrients in the foods that we eat (see What Foods Contain Nitric Oxide? below).
Nitric oxide supplements have been a popular sports nutrition category for nearly 20 years. However, they technically don't contain nitric oxide, but rather compounds that promote nitric oxide production in the body. NO is made from the amino acid L-arginine. When L-arginine is converted to nitric oxide, it creates the amino acid L-citrulline as a byproduct. The body can then recycle L-citrulline to create L-arginine again and supply more NO, so supplementing with both aminos can help support the body's NO levels. (Incidentally, citrulline malate, another form of citrulline, has the same effect as L-citrulline, so both compounds are found in NO supplements.)
What Are The Benefits of Nitric Oxide?
By widening the blood vessels and increasing blood flow, nitric oxide helps get more nutrition and oxygen into muscles while expediting the removal of metabolic wastes. Supplements that support nitric oxide levels in the body have been shown to be beneficial in the following ways.
Promote Greater Work Capacity
A study in the Journal of Applied Physiology found that joggers who supplemented with L-arginine extended their time to exhaustion during exercise by more than two minutes. In 2017, the European Journal of Clinical Nutrition reported that soccer players taking L-arginine significantly boosted their aerobic performance over a placebo.
Meanwhile, a trial in the European Journal of Nutrition concluded that citrulline malate improved weight training performance in women: the subjects' volume on the leg press increased by 12 reps in a single workout.
Boost Recovery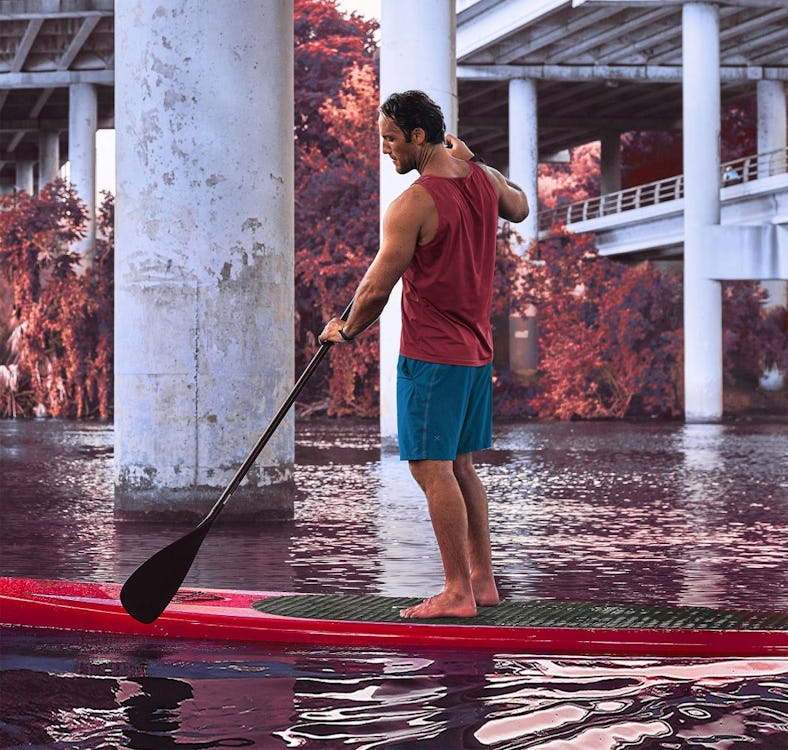 Dilated blood vessels allow the bloodstream to carry the metabolic byproducts that cause post-workout muscle soreness away more quickly. This is presumably why researchers found that 41 male lifters who took citrulline malate before training were 40% less sore 24—and 48—hours later.
Aid Perceptions of Exertion
L-arginine and L-citrulline may help make hard workouts seem not so hard, so you'll be able to hit them again sooner with your best intensity and enthusiasm. A 2019 study found that a combination of both ingredients helped boost power significantly in soccer players performing on a bicycle ergometer. Despite putting out a greater effort, the subjects said that their legs didn't feel as sore afterward, and that the pedaling felt easier than in the past.
A 2016 study had similar findings. Not only did L-citrulline help improve cycling performance, but the cyclists reported feeling significantly less fatigued after their workout.
Support Healthy Blood Pressure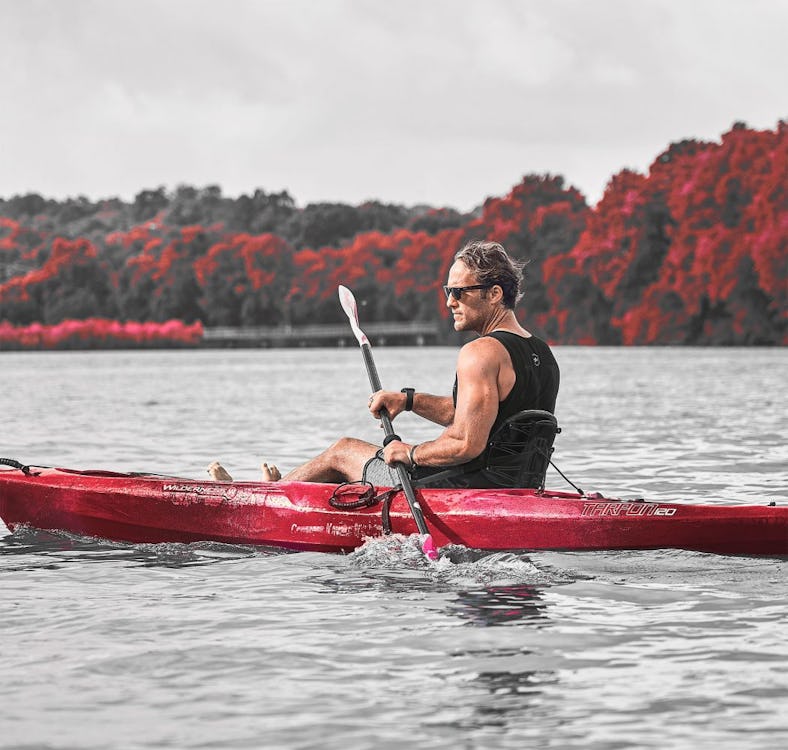 It stands to reason that wider blood vessels would result in lower blood pressure, and that's just what a 2018 meta-analysis of 15 different L-citrulline studies found. Taking the supplement for six weeks or more significantly aided blood pressure reduction—both systolic and diastolic.
The British Journal of Sports Medicine reported comparable findings for L-arginine. Male cyclists that supplemented daily improved their performance while reducing their muscles' oxygen consumption, and blood pressure went down.
Help Build Muscle
Glutathione is a compound that supports cellular health. It's available as a supplement on its own, but consuming whey protein is also thought to boost glutathione levels in the body. Scientists think that glutathione can help slow the breakdown of NO in the body (see "When Should I Take a Nitric Oxide Supplement?" below for more on this.)
A 2018 study looked at the effects of stacking glutathione with L-citrulline. Two groups of subjects weight trained, and after four weeks, muscle gains were significantly greater in the glutathione-plus-L-citrulline crowd than in those taking a placebo.
Furthermore, a 2016 study showed that citrulline malate helped boost explosive power and grip strength in female tennis players.
When Should I Take A Nitric Oxide Supplement?
Unlike with caffeine or whey protein, research doesn't suggest that there's an optimal time to ingest L-arginine or citrulline. However, most of the studies that show that these compounds benefitted performance on an exercise test had the subjects take their dosage within an hour of the test time.
"In my opinion, taking any sort of supplement that is intended to increase nitric oxide should be taken prior to a training session," says Shannon Ehrhardt, RD, CSSD, an EXOS Performance Dietitian, "as most ingredients found in these types of products—for example, arginine and citrulline—have short half-lives where the effects may no longer play a role. Arginine has a half-life of one-and-a-half to two hours, and citrulline has a half-life of about an hour." So if you want them to work to maximum effect, you better work out soon after ingesting them.
What you supplement along with nitric oxide may have a greater impact on its potency. Two recent studies (1, 2) in Planta Medica indicate that mango fruit powder can help boost circulation, so it may be beneficial to take along with L-arginine and citrulline. As mentioned above, glutathione could help as well.
What Foods Contain Nitric Oxide?
Nitrates are compounds that exist in many vegetables, and they can convert to nitric oxide in the body. This is one reason why eating vegetables is associated with healthy blood pressure—the nitrates build up nitric oxide in your system, which relaxes the blood vessels and promotes healthy blood flow.
Much research (1, 2) has shown that nitrates from beets can have a positive effect on exercise performance. They're also found in arugula, celery, and spinach.
However, nitric oxide is unstable, and breaks down quickly in the bloodstream as a result. To keep levels high enough to have positive effects, it needs to be replenished often, or have its breakdown rate reduced, and this is why supplementation is important. Antioxidant-rich foods, such as those that are good sources of vitamin C, help neutralize the free radicals that diminish nitric oxide. For this reason, citrus fruits such as oranges are good diet choices to keep nitric oxide levels topped off. Grass-fed meat and wild seafood are loaded with the compound coenzyme Q10 (CoQ10), which helps support healthy cells. CoQ10 is also thought to help preserve nitric oxide levels. Organ meats, such as liver, are especially rich in CoQ10.
Since L-arginine is an amino acid, it can be found in most protein foods, but walnuts are a particularly good source. L-citrulline is found in meat, legumes, and watermelon.