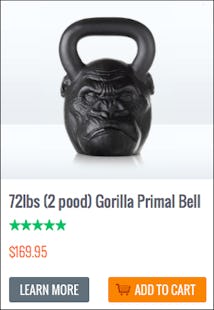 As Father's Day creeps up, everyone shudders because their Dad is always the hardest person to buy a gift for. How much do I spend? What do I get? Will this impress him? I scoured the web and picked a myriad of amazing gifts ranging from less than $5 to over $100k.
No matter if you get your Dad a high five or a Russian Tank this year, definitely be sure to reach out and thank Papa Bear for all he has done. So, Dad, thanks for everything. You are my hero. I love you!
Happy Father's Day to all the Papas out there and thank you for all that you do. Let me know if there are any awesome Father's Day gifts I missed in the comments.
Under 100$
There is a phenomenal site called canva.com and they also have a dope iPad app. Canva will allow even the most uncreative person to design a personalized card for their dad and then print it at Walgreens or something similar. Low cost, effective, and meaningful.
All you need is an iPhone or Android phone and 25 beans. Once you download the app and choose 20 photos, an uber high quality photobook arrives at your or presumably your father's door in 4 days. I have personally bought two of these and I can attest that they are legit.
This is such an awesome gadget. Chromecast works very similar to the Apple TV and in my recent use, has been way more reliable than my Apple TV. I love this thing and giving Dad the power to watch Netflix, Amazon, YouTube and many other Chromecast enabled apps on his massive TV is a surefire way to become the favorite child.
Although I just bashed it in the previous gift suggestion, I still think it is a wonderful piece of tech and when it works, it's amazing. It should be noted that the Apple TV has apps that allow it to function independently, whereas the Chromecast does not and needs something streaming to it.
Your Dad isn't a run of the mill dad. So why give him a run of the mill kettlebell? Get him a Primal Bell from Onnit and let him know that you love him enough to buy him a kettlebell with an ape on it. No monkey business here.
If you ever wanted your Father to look you in the eyes and say, "Thank You," buy him these headphones. The Backbeat headphones are hands down the best active headphones on the market. These things will not fall out of your ears and they even have a built-in microphone so Dad won't have to miss any phone calls. These headphones are the truth.
Under $500
Everyone needs to jam out every now and then. So why not earn some Dad points by buying him a year's worth of access to one of the biggest streaming catalogs out there. Plus they just added their new Tempo feature, which adapts the music to the pace you are running. Dad gets unlimited access to Air Supply, and gets in shape. It is a win win.
Audible is game-changing. So why not share that epicness with Pops? He can access his books from anywhere and even return ones he doesn't like. He will thank you for getting him back into reading. Plus every Audible subscription comes with access to the NYT and Wall Street Journal audio editions.
P.S. I highly recommend The Martian by Andy Weir
GPS tracking, heart rate monitoring, sleep tracking and a gorgeous app. If your dad is serious about fitness, you can't go wrong with the best fitness tracker on the market.
Gone are the days of the key under the mat or in the fake rock. August locks allow you to easily retrofit most deadbolts and after installation you can control your lock from your smartphone. Furthermore, you can give "keys" to friends, family and service workers that might need access to your house. Once they are done, gone or kicked out, you can just delete their key. What a time to be alive.
The Apple Watch is the future. So why not have Dad experience it? This piece of gadgetry is unparalleled in design, functionality and style. Apple spared no expense on this product and being able to control your lights or hail an Uber from your wrist is glorious. If you can, pony up some dough and treat your Dad to a glimpse of the future.
The amount of firepower packed into this camera is mind bending. For under $500, you can transform your Dad's photography game. No more blurry selfies or mistimed shots. This camera is nothing short of amazing…just like your Dad.
The lightest, thinnest, most powerful iPad yet. iOS 9 is dropping soon and you can get it in gold. No further explanation needed 🙂
Over $500
This epic all-encompassing culinary almanac will be the last cookbook(s) you will ever need to buy Dad. This is the perfect companion for his Green Egg and Kiss the Chef apron.
The SR-71 Blackbird was one of the raddest planes of all time. It still holds the record for highest ceiling and fastest plane, plus it actually becomes more efficient the faster it goes…how gangster. This book is about the Blackbird and written by an SR-71 pilot, and also contains gorgeous photography of the freakish machine. There were only a limited number of these books ever made and they sold out in matter of days. A must have for any Dad who feels the need for speed.
One of the coolest photo projects of all time. Jimmy Nelson goes to the remote regions of the world and photographs vanishing cultures. My boss has this book and it is one of the most profound and exquisite photography books out there. If you have the means, Dad will definitely love this novel soulful piece of art.
Buying your Father a collector car is so 90's. Step your game up and get pops a T-72 battle tank. This thing is 45 tons of holy shit with a five-inch gun. Just think about the July 4th implications. You'll never have to buy fireworks again. Just fire off a couple shells.
Not only will Dad be able to go 0-60 in 3.1 seconds, he will be saving the planet. Charging up at home and insane mode (if you don't know what I am talking about Google it…it is awesome) are just a few of the reasons that make the P85 the ultimate Father's Day Gift.
This golf course is home to one of the most legendary holes in golf. The Extreme 19th. Instead of me trying to explain, just check out the video below.