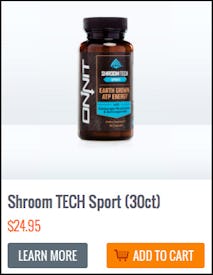 In 2007 I was sitting in London with a hangover, tons of belly fat, and no future. I was 33 years old, living in one of the most expensive cities in the world with no qualifications. All the future seemed to hold was deteriorating health and debt, so I decided to make a major move in my life to my favorite country… Thailand.
I flew to Phuket and took a Teaching English as a Foreign Language (TEFL) course to become a rather shambolic English teacher at a poverty stricken government school. As much as I loved being in Thailand, I found teaching English difficult and rather unenjoyable. Nonetheless, I still spent almost every evening sitting in bars, guzzling beers, and smoking cigarettes.
About a year after arriving in Thailand I gave up teaching. I was clearly out of my depth and started to DJ in local clubs and bars. My earnings quadrupled and I was happier all around, except changing my work environment from a classroom to a smoke-filled nightclub translated into drinking and smoking exponentially more.
In late 2010, I lost my job in Phuket and made the move to Bangkok in search of new horizons. I had enough savings put aside to fund an extended stay in a half decent budget hotel while I looked for work. One dreary afternoon there was a power outage, which is very common in Thailand during the rainy season. I had to take the stairs to my room; which just happened to be on the 11th floor.
The Turning Point
Holding a bag full of beer, I took the stairs and my poor health hit me in the guts like a blow from Mike Tyson. I wheezed my way up all 11 floors like an old man in his 70's. I was defeated. Shocked and disgusted from the incident, I became acutely aware of all the ways in which my terrible health was affecting me.
I couldn't tie my shoes without losing my breath, I would get sore around my waist where my belt would bite into my bloated stomach, and I regularly had sharp pains in my chest; not to mention that I looked like a sack of potatoes.
Not long after, I threw out my cigarettes and cut back my drinking to one night a week. I found a job in a bar and reserved my drinking to work nights only. I started using a decrepit local "spit & sawdust" gym and treated the stairs in my building as a personal stair master. The pains in my chest subsided and I began to feel better, but my weight loss was glacial and I still felt and looked like a blimp.
Lose Weight the Onnit Way
Not drinking as much meant I found myself at a loose end, and I started hunting around for quality content on Youtube to fill the void. I stumbled upon Joe Rogan's podcast and was instantly hooked. I loved his enthusiasm about health, fitness, and Mixed Martial Arts. This led me to UFC nutritionist extraordinaire, Mike Dolce.
I transformed my nutrition from fried street food and sweet treats from the 7/11 to earth grown nutrients under strict portion control. I created a slapdash version of the Dolce Diet combined with a week-long fast, traditional resistance training, and my determination to conquer those stairs resulted in a minor miracle. Over the course of six months I went from the Pillsbury Doughboy to having a 6-pack and then some, but I wanted more.
I started training MMA and immediately realised how superficial my strength and endurance was. I would gas out after one round of boxing, sparing, or rolling. My back, forearms, and wrists would regularly tweak causing niggling pains which would put me out for weeks. I lacked any real world strength, despite having an aesthetically appealing physique.
In early 2014, I was listening to a Joe Rogan podcast and heard him talking about Onnit's Unconventional Training techniques and the wonders of "functional strength." I knew this was what I needed.
When I realised there was an Onnit Academy Certification I made it my mission to cross the pond and study at the source. It was late January 2015, and after a 26 hour flight full of optimism, I stepped into a cold Texas night to find my hotel.
"The next day I left my hotel and made me way through a nondescript industrial park to Onnit HQ."
Despite my jetlag I felt energised. The Onnit Academy Gym reception area was a magical space, full of toys like Primal Kettlebells, Steel Maces, and Steel Clubs, oh my! I had coveted these implements from afar and looked forward to using them in the near future.
I received a warm welcome and Onnit coach Juan Leija showed me around the facility. The quality of the equipment and sheer brilliance of the space blew me away. It was my dream gym. The kind of place people dream about building if your lottery numbers ever get picked.
Over the next two days Onnit's expert coaches John Wolf, Mark de Grasse, and Erik Esik Melland took us through our paces, and the experience was a game changer. It was a fascinating, intriguing, and practical journey through body mechanics, human movement, and unconventional strength & conditioning techniques and tools.
Helping others with their Onnit Transfromation
Today, back in Thailand, I am using Onnit equipment and techniques daily, with a strict focus on the correct form that was masterfully taught to me by Onnit's world-class coaches.
I have had the startling realization that even with just a light weight and proper form, you can workout to failure and wake up with a satisfying ache. I now feel acutely aware of my posture. My traps and lats feel monstrous and I have taken complete control of my core. John Wolf described this as owning your space.
My nagging joint and tendon pains have subsided, I feel a raw strength I never experienced through traditional body building techniques, and even my metabolism has changed for the better.
I am currently in the process of opening my own gym in Thailand, with the hopes of bringing Onnit Academy's unique and devastatingly effective system to a wider audience.
Onnit Academy is worth every second of your time for anyone who looking into a career in Strength & Conditioning or who wants to see the best version of themselves.